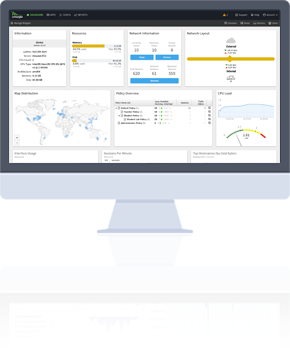 Network security company Untangle wants to provide better security orchestration across the enterprise and bring security capabilities at the network edge with a new solution for covering digital attack services. The company introduced its Network Security Framework at the RSA Conference in San Francisco this week designed to protect, monitor and control all devices, apps and events across dispersed networks and hybrid cloud environments.
"As networks increase in complexity, so does the challenge of securing them. We are meeting the challenge of providing foundational security for the IoT and cloud computing era," Scott Devens, CEO of Untangled, said in the company's announcement.
The new framework includes the company's existing NG Firewall and Command Center solutions as well as adds solutions like Micro Firewall and SD-WAN Router. The NG Firewall provides network security with a single software platform that features security at the gateway, database-driven reports, next-generation filtering, network orchestration and cyber threat intelligence. The company's Command Center solutions are designed to provide users with the ability to identify threats and engage endpoint protection scans.
The newly introduced Micro Firewall is designed as a lightweight, containerized firewall with AI-based routing capabilities. It features the ability to pre-determine network traffic routing paths and intelligently process all traffic. In addition, it can detect malicious activity and enforce network policies.
The SD-WAN Router is a network-edge solution with network performance optimization and a built-in intelligent firewall.
"SD-WAN Router optimizes the network by accelerating the performance of WAN connections and links, using advanced, configurable routing techniques to ensure that traffic is sent across the local network and over the internet in the most efficient manner. When performance matters most, such as for business-critical but bandwidth-intensive applications, network traffic will be accelerated," the company wrote.