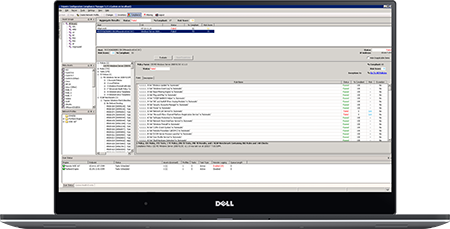 Tripwire Configuration Manager presents an integrated view of cloud assets, offers automated remediation, and monitors misconfigurations in the cloud. 
With these capabilities the offering centralizes the configuration monitoring of cloud assets with a single SaaS-based console and helps to alleviate pressures on security temas with an option for automated remediation, according to the company.
"As companies expand further into the cloud, there continues to be an influx of simple mistakes, such as misconfigurations, that can expose organizations to significant security, privacy and regulatory risks," said Tim Erlin, the vice president of product management and strategy at Tripwire. "Secure configuration management is a basic, but critical security practice, and the cloud is no exception for applying that security control."
Configuration assessments immediately alert of any non-compliant settings that do not meet company policy or industry standards, such as the Center for Internet Security (CIS) AWS Foundations Benchmarks and gives them an assigned risk score to prioritize the most business-critical issues.
In addition to immediate assessments of cloud account configurations and optional enforcement to minimize human-based misconfigurations, it also provides multi-cloud support.
The solution also contains a "Quick Start" feature, which uses the existing cloud configuration as a baseline to expedite startup.
Tripwire Configuration Manager's is available for AWS, and coverage for Azure will be included in a software update planned for later this year.
Additional details on the new release are available here.