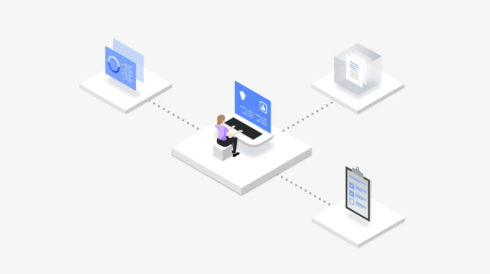 IBM is expanding its IBM Cloud Security and Compliance Center in order to help its customers better protect their data and assess risks in hybrid cloud environments. 
According to a survey the company conducted, 77% of business leaders have adopted hybrid cloud, but over half of respondents are concerned about security and think compliance in the cloud is hard to maintain. The announcements made today aim to make companies feel more confident about compliance in these hybrid environments. 
The company is expanding the IBM Cloud Security and Compliance Center with improved cloud security posture management, workload protection, and infrastructure entitlement management. These new features will help enable faster identification and remediation of security vulnerabilities. 
It now includes intelligent automation technology with deployable architectures, enabling customers to accelerate their cloud adoption even if they don't have extensive compliance knowledge. 
The solution also now includes integrations that help provide increased visibility into third- and fourth-party risks, which enables better understanding of supply chain security. 
In the fourth quarter of the year, IBM will also be expanding the compliance capabilities to include automation of compliance controls and centralized data collection.
It has announced the addition of the IBM Cloud and Compliance Center Data Broker, which adds a layer of encryption to data to provide additional protection for sensitive data that is used in business applications and AI workloads. 
"IBM Cloud has a long history of working with clients in financial services and other highly regulated industries, especially when it comes to helping them to drive innovation while protecting their sensitive data," said Rohit Badlaney, general manager of IBM Cloud Product and Industry Platform. "The expansion of the IBM Cloud Security and Compliance Center demonstrates our continued focus on industry-specific capabilities that help address real world business challenges for our clients."