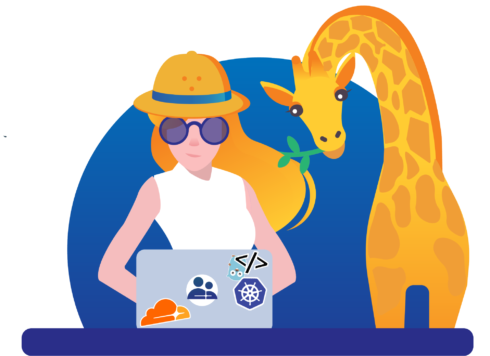 Cloudflare wants to help build a better Internet with the announcement of Cloudflare for Teams. The new solution is a set of services designed to secure enterprises and employees without sacrificing performance.
"With the rise of SaaS, cloud, and an increasingly mobile workforce, existing security solutions don't work for modern-day employees or their employers," said Matthew Prince, co-founder and CEO of Cloudflare. "Employees need to access their applications quickly and securely, browse the public Internet without threatening company security, and be able to do all of this no matter where they are. Cloudflare for Teams gives companies and their employees a better way to do work, without added inconvenience."
RELATED CONTENT: How will augmented reality drive change in cybersecurity
The solution will be centered around Cloudflare Access and Cloudflare Gateway:
Cloudflare Access is a zero trust identity and access management solution designed to secure, authenticate and monitor users access. As part of this solution, the company is working with identity providers such as Okta, OneLogin and Ping Identity, as well as endpoint security providers like VMware, Carbon Black and Tanium.
Cloudflare Gateway is a security solution that looks at outbound Internet traffic in order to protect from public Internet threats. The solution is designed to eliminate the risk of malware and vulnerable code within an organization. There will be three versions of Gateway available:
Gateway, which will feature DNS-based filtering and audit logging
Gateway Pro, which will secure Internet-bound traffic
Gateway Enterprise for data loss prevention and always-on browser isolation
With these two solutions, Cloudflare for Teams will be able to provide threat filtering, threat intelligence, massive scalability, and built-in DDoS mitigation.
In addition, Cloudflare announced the acquisition of S2 Systems Corporation, which includes patented browser isolation technology. S2's technology is expected to be added to Cloudflare Gateway and Cloudflare for Teams.
"The experienced team at S2 Systems has built an advanced technology that we believe surpasses other browser isolation technologies," said Prince. "When we met their team and evaluated the technology they've built, we knew that they had the missing piece we needed to support our Gateway product and build out our new Cloudflare for Teams capabilities. We can't wait to integrate their stellar team within Cloudflare and utilize their remarkable technology in our platform as we continue to help build a better Internet."