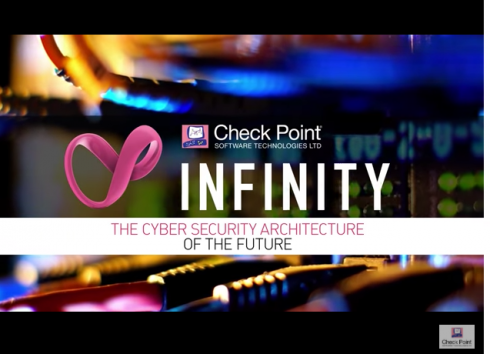 Check Point announced a new security consumption model designed to prevent Gen V cyberattacks at the cybersecurity summit CPX 360 in Barcelona this week. The Check Point Infinity Total Protection solution is designed to provide real-time protection against advanced mobile, cloud and enterprise network attacks.
"Cyberattacks are getting bigger, more sophisticated and more complex daily, yet many organizations still rely on outdated, older-generation security technologies that can only detect attacks after they have already occured," said Gabi Reish, VP product management and product marketing at Check Point. "With Infinity Total Protection, enterprises can quickly and easily deploy Gen V cyber security, the Check Point infinity architecture, across their entire environment, and so prevent and block the most advanced threats and attacks."
The new cybersecurity solution features: real-time threat prevention, advanced network security, cloud security, mobile security, data protection and integrated security and threat management capabilities.
For real-time threat prevention, the solution uses real-time sandboxing, ransomware protection and anti-bot technologies. For advanced network security, it features advanced firewall, intrusion prevention and application control. The Check Point Infinity Total Protection solution also protects against any threats in public, private and hybrid cloud as well as SDN environments. Mobile security covers malware prevention on iOS and Android devices, rogue network identification, containers, data protection and document encryption, and EMM integration.
In addition, the solution features a unified security management environment that supports multi-device, multi-domain and multi-admin management with complete threat visibility.
"Enterprises need to protect themselves from sophisticated—and dangerous—attacks on all fronts: network, endpoint, mobile and cloud," said Doug Cahill, group director and senior cybersecurity analyst at market research firm, Enterprise Strategy Group. "These latest, fifth generation attacks (Gen V) require a comprehensive fifth generation cyber-security solution, such as Check Point's Infinity Total Protection, to keep critical business data safe from potentially devastating attacks across the entire enterprise."