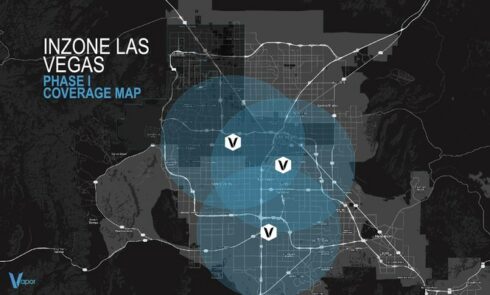 Vapor IO, the company that created the intelligent infrastructure platform Kinetic Grid, launched INZONE, a program to accelerate industry 4.0 transformation.
The first Las Vegas INZONE will host applications and services designed to benefit manufacturers, retailers, hospitals, hotels, convention centers, casinos, telecom service providers, and other nearby businesses, as well as to local governmental entities and schools. 
INZONE uses the Kinetic Grid architecture to locate neutral-host infrastructure near high-density industrial and retail zones. Enterprises within an INZONE can leverage Open Grid technologies to implement Industry 4.0 solutions—including private 5G, IoT, video analytics, smart retail, and cloud robotics among others, according to the company. 
"It all comes down to delivering infrastructure within microseconds of the target facilities, then enabling that infrastructure with last mile networks combined with the intelligence of software APIs and real-time telemetry," said Cole Crawford, founder and CEO of Vapor IO. "We call this unique combinations of technologies INZONE because it enables Industry 4.0 application within a physical geography without requiring on-premises data centers."
A key aspect of the program is to build partnerships with city and county agencies as well as NGOs to develop public-private partnerships to implement programs to help bridge the digital divide. 
Companies that are providing technologies and participating in the first INZONE include AWS, ITRenew, Guavus, Lenovo, Terranet, and VMware.