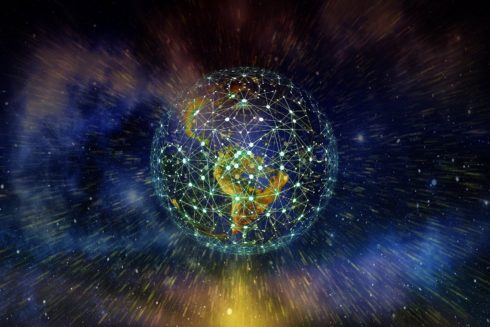 The rapid digital transformation that companies have had to go through this year have had a drastic impact on network trends. In a talk at ONUG Fall 2020, Daniel Lawson, managing director at Verizon, and Jon Weg, digital transformation leader at Verizon, spoke about how the network has been transformed in the past year. 
If you look back 5 years, digital transformation was framed in terms of competitive advantage. Now it is much more of an existential proposition, Lawson said.
"Enterprise networks and public sector networks will never be the same," Lawson said. Because of the rapid shift that happened this year, IT teams will be left trying to answer the question of what to do with their legacy systems, said Lawson. 
They also spoke about how this rapid transformation has impacted customers. "It's hard to imagine a customer journey that doesn't involve a digital component," Weg said. Even if it's not the transaction itself, a part of the journey will be digital. Because of this, he believes the network needs to be more flexible than ever. 
In addition, the speakers talked about how retail companies can use technology as a way to keep people safe during the pandemic. For example, retailers can update their applications to allow people to complete in-store transactions on their mobile device, the same way that they would at home. 
Lawson also talked about how he believes that the idea of a network perimeter is effectively gone now that employees work from all different locations. As that perimeter gets destroyed, security becomes more of a challenge. "Network and security are so intertwined that you can't have a conversation about one without talking about the other," he said.
There is also now an overwhelming need for bandwidth to the public cloud. Now it's all about providing that bandwidth, securely and with the flexibility to adapt to changes, Weg said.
Lawson added that he's seeing way more companies that are going cloud native. For example, companies just want to have an Office 365 subscription instead of having to run Microsoft Exchange clusters in their data centers.
Another way networks have changed this year is that more and more companies are switching to hybrid architectures, Lawson said. There are some legacy applications that might need to run-on premise, or applications that require higher security that is still being sent over secure networks, while the rest of the company is cloud-native. People don't care as much as they used to about the underlying technology. Now it's more about whether or not you can deliver the experiences that are now needed, Lawson said.
For those still digitally transforming their networks, Lawson had some advice. He believes that  it's helpful to picture where you're going and to work backwards to where you are now. For example, Lawson sees four critical needs for his company: connectivity, security, visibility, and automation. Once you have those key focus areas decided, you can then start building a roadmap.
Lawson also believes that companies should be looking into the culture of the vendors they're doing business with. "Even in environments where we're doing massive outsourcing, there's a need to see beyond what we're responsible for, but also having a true single pane of glass of how everything works together. Understanding which partners can work in what model and which can't [is important]," said Lawson.
He also added that you'll never find the perfect company, but you'll be in a good position if you can find the partners that can best fit into your ecosystem.
Finally, network functions virtualization (NVF) is also important in this changing network world. "Network teams need to work in an Agile way, just like the other IT teams are," said Weg. There's a huge cultural shift that needs to happen as applications become more intertwined with the network, Lawson added.  
In the past three years, Lawson has seen a rise in NVFs. "You can rapidly scale architecture, scale capabilities, turn on features, and mitigate security threats, without thinking 'I still have 3 years of depreciation on this equipment I've purchased,'" said Lawson.