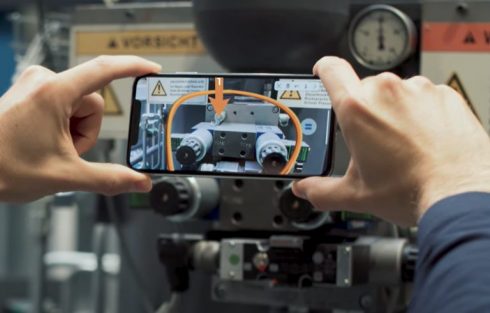 As part of a new partnership between TeamViewer and SAP, TeamViewer's augmented reality-based workplace digitalization suite Frontline will be integrated into SAP solutions and included in SAP's partner program. 
The partnership will help the companies drive the digital transformation of workplaces to processes in industrial environments.
The first joint use cases of the partnership will be for remote AR-based, fast and precise troubleshooting for maintenance and repair scenarios at SAP that will be available for SAP customers. 
TeamViewer's AR-based remote assistance solution will allow remote experts to guide on-site workers in real-time through complex processes. 
TeamViewer Frontline provides developers with visual drag-and-drop application creator tools and they require no coding, development or third-party services. 
"TeamViewer's AR suite Frontline is helping to create great additional value for our customers as it enhances deskless workers' daily tasks with intelligent technology. AR-based processes can significantly increase productivity, reduce human errors, and machine downtime and therefore decrease costs. We are looking forward to the partnership with TeamViewer to accelerate digitalization in discrete manufacturing industries," said Stefan Krauss, the senior vice president and GM of Discrete Industries and Energy & Natural Resources at SAP.
Additional details on the partnership are available here.