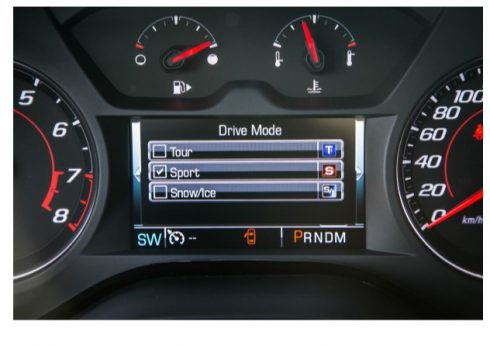 An upgrade of VMware's vRealize Suite datacenter and cloud management tools slated for release next month will use predictive analytics to automate monitoring, provisioning and capacity utilization, based on the business intent of specific workloads.
VMware's vRealize Operations 6.7, a new release of the company's datacenter and multi-cloud performance management tool, will introduce "self-driving operations" to the process of managing capacity and performance, based on the business objective of any given workload. The new release will also bring application performance monitoring and troubleshooting capability to the infrastructure-focused software-defined datacenter (SDDC) and operations management tool.
The company has also integrated the predictive analytics and troubleshooting engine with a new release of vRealize Automation, its model-based service design tool that uses preconfigured templates to enable automated provisioning and life-cycle management of applications and infrastructure, as well as cloud services. By providing integration between the two tools, VMware said that IT Ops pros will be able to define operational and business intent for workloads in vRealize Operations and ensure capacity and performance requirements are carried over and met in vRealize Automation.
In this context, business intent refers to various objectives, such as cost reduction, consolidation, meeting performance requirements based on service level agreements (SLAs) for critical applications, or for maintaining compliance mandates such as ensuring that PCI workloads remain on specified clusters. An administrator, engineer or developer can define the business or performance intent of a workload in the new vRealize QuickStart dashboard, which will automate capacity and utilization, based upon various conditions.
"It applies predictive analytics and continuously verifies the current state of the workloads against defined intent, and if there is a deviation from that defined intent it can automate actions, so those performance goals for those workloads are met," said Taruna Gandhi, VMware's senior director of marketing.
Gandhi emphasized that the predictive analytics engine is a key component of this new capability. For example, capacity analytics can correlate with cost information and requirements. "A user can come in and they can identify what their current capacity utilization is, what their costs are, what the saving opportunity is and then they can automate the reclamation and right-sizing process," she said. "They are also able to see what the current capacity utilization trends are and what some of those shortfalls are, so they can reduce their capacity risk. And finally, they're able to plan capacity across multiple clouds."
The tool enables 'what-if' analyses when determining where to migrate a VM or workload, based on current costs or other considerations. DevOps professionals can also tag specific workloads for various purposes such as software license consolidation. Oracle database and application servers are one example, where license consolidation can have significant cost benefits. "What they're trying to do is tag Oracle workloads to pack them into as few clusters as possible," she explained.
It applies the user's intent, historical utilization and automated workload balancing capability with the new capacity analytics engine and will render projections and give recommendations to improve utilization. The new vRealize Operations tool also provides planning, where an administrator might want to provision a workload running on 20 additional virtual machines and it will specify which clusters it can run on, based upon all other conditions and tags, how much it will cost and it will weigh running them in either VMware Cloud on Amazon Web Services, or perhaps native AWS, according to Gandhi.
Wavefront engine integration
The analytics tools integrated into the vRealize Suite are based on the Wavefront cloud application performance and metrics analytics engine acquired nearly a year ago. The Wavefront engine is a key addition to vRealize Operations and vRealize Automation, Gandhi said, because it brings application and infrastructure monitoring together. "Shared visibility between IT and application owners as well as DevOps teams, will help triage and fix issues a lot faster," she said.
Administrators and developers can monitor Wavefront agents, which automatically troubleshoot whether the cause of a bottleneck is from the application or infrastructure. The Wavefront agents also work with the upcoming vRealize Automation 7.4, which the company said offers new consumption and service delivery options. Also included are a package of 120 Open Virtualization Format (OFV) templates, 20 of which come via a partnership with Bitnami. VMware claims that the new templates will make it easier to stitch together and deploy complex applications that can run on modern app and database platforms including GitLab, Hadoop, Jenkins and MongoDB.
The new vRealize Automation 7.4 release will also support the new multi tenant shared instances that are now available with the company's vRealize Orchestrator, providing per-tenant visibility. It also comes with a new custom form designer.
Also coming to the suite next month is an upgrade to the recently launched vRealize Suite Lifecycle Manager 1.2. The new release brings an app store environment to deliver VMware's various "content packs" across infrastructure and cloud platforms. Among them include the company's vRealize Log Insight content packs and the new vRealize automation templates and plugins as well as those from third parties.