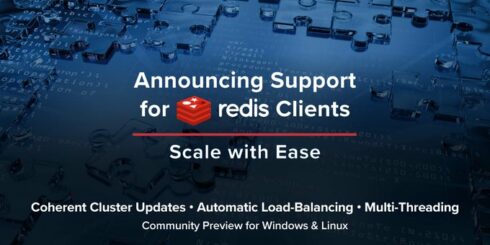 In-memory computing company ScaleOut Software announced support for Redis clients in the latest version of its StateServer platform. 
Now Redis users will be able to connect to a ScaleOut server cluster and execute Redis commands. According to the company, this will simplify cluster management, enable seamless throughput scanning, and automate recovery from server and network outages. 
Redis clients can connect to ScaleOut StateServer clusters the same way they would connect to a Redis cluster. It includes implementations of all Redis data structures, transactions, publish and subscribe commands, and utility commands. Not included in this release is support for streams, modules, LUA scripting, or AOF persistence. 
In addition, as of this release, Redis version 6.2.5 code has been incorporated into the software architecture. 
Other key capabilities include advanced client management and multi-threaded architecture. Key benefits include battle-tested software architecture, full data consistency, and transparent throughput scaling.
"We are excited to provide a new execution platform for Redis clients with ScaleOut StateServer to meet the needs of enterprise users," said William Bain, CEO and founder of ScaleOut Software. "By incorporating this technology, Redis users can take advantage of ScaleOut StateServer's industry-leading features for cluster management to both reduce their operating costs and gain full consistency for stored data."
More information is available here.