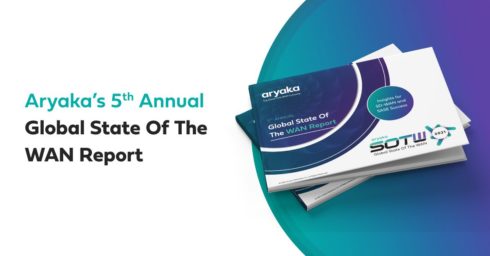 The fusion of security and network planning has been accelerating over the past year, according to Aryaka's recently released 2021 Global State of the WAN report.
According to the report, almost a third of companies surveyed are already deploying secure access service edge (SASE) architectures.
This close integration of networks and security will become even more important as the hybrid work environment continues. The report found that over 80% of companies expect over a quarter of their employees to remain fully remote, and over two-thirds of companies are looking at a hybrid approach. 
The increasing complexity of networks and the applications on them is also contributing to the need to make networks more secure. According to the report, 46% of companies claim they deploy over 500 "distinct applications," and 37% say that complexity is their number one network concern. 
Another finding of the report is that almost half of companies (43%) cite application performance as a driver for WAN transformation, but those transformations have slowed this year as a result of the pandemic. Only 17% of respondents plan to do an SD-WAN/SASE network refresh this year, compared to 29% last year. 
Other investment areas did increase this year, such as LTE/5G, which grew from 24% to 31% in the past year, and VPN investment, which grew from 27% to 31% this year. 
"The fifth edition of the Global State of the WAN is bigger and better than ever, with survey inputs and insights from over 1350 Enterprises worldwide," said Shashi Kiran, CMO of Aryaka. "On behalf of Aryaka Networks, I would like to express my gratitude to those who participated in this survey, and hope this serves as an excellent resource and guidebook for all those CIOs, network, cloud and security practitioners to leverage and proactively Plan their WAN™. Of particular interest are the trends focusing on SD-WAN and SASE deployments."
The report surveyed over 1,350 IT and network practitioners across North America, Asia-Pacific, and EMEA (Europe, the Middle East, and Africa).