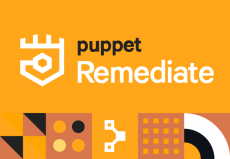 Infrastructure automation and delivery provider Puppet is giving IT teams the ability to find, prioritize and remediate mission-critical vulnerabilities with the announcement of Puppet Remediate. The new vulnerability remediation solution aims to reduce the time it takes to detect vulnerabilities, and enable immediate action without agent technology on the vulnerable systems. 
According to Forrester, 58 percent of enterprises have suffered at least one breach in the last year and more than 40 percent of those were due to an external breach exploited by a software vulnerability. Puppet explained this is because the current vulnerability management workflow is fragmented and manual. 
"The vulnerability management process most organizations use today is not suitable for reducing the security risk of external attacks. There is a major gap between sophisticated scanning tools that identify vulnerabilities and the fragmented and manual, error-prone approach of fixing these vulnerabilities," said Matt Waxman, head of product at Puppet. "Puppet Remediate closes this gap giving IT the insight they need to end the current soul-crushing work associated with vulnerability remediation to ensure they are keeping their organization safe."
The new solution features key integration with security partners that enable users to unify infrastructure and vulnerability data, and provide a quick assessment of infrastructure resources that are affected by vulnerabilities.
Other features include shared vulnerability data between security and IT Ops teams, access to vulnerability data in real-time, and risk-based prioritization.