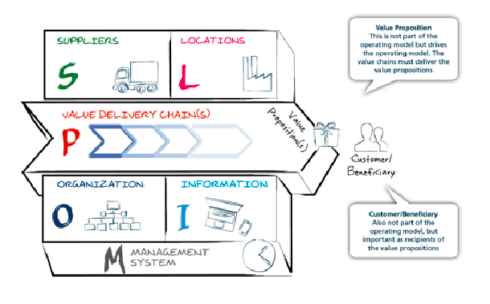 Digital transformation continues to be the focus for organizations seeking to improve efficiencies and increase profits in 2023. Digitizing business processes to power automation has the potential to revolutionize operations. Available data also has more value than ever, thanks to new digital processes.
IDC reports that $1.8 trillion will be spent on digital transformation in 2022, 18% more than in 2021. Of those digital transformation projects, 70% will miss their deadlines and run over budget, and 40% will run over on time and budget by more than 50%. If these digital transformation projects could save just 10%, that would mean recouping $180 billion in ROI.
Of course, digital transformation is an ongoing process. Companies continue to embrace technologies that help increase sales and customer value. The only reason to disrupt established business models is to improve operations, cut overhead, and increase profits.
Aligning Digital Transformation and Business Objectives
Innovative business leaders use digital transformation to align immediate operational goals with long-term business objectives. The entire organization must work toward common objectives to achieve maximum impact, which requires a coherent set of transformation projects. Functional silos must give way to shared data to achieve a shared strategy.
Any successful business transformation program requires the following:
Prioritizing the business roadmap.
Creating a well-conceived end goal with an understanding of how to get there.
Quantifying the value of transformation business cases with the correct data.
The best way to create a shared vision and explain the strategy is to apply a combination of a Business Model Canvas and an Operating Model Canvas. The combined Canvases highlight operational dependencies and reveal the actions required to achieve immediate goals and enhance customer value. Creating an enhanced business model canvas shows the trade-offs necessary to achieve objectives and how to apply data-driven decision-making to execute the strategy.
Using a Canvas to Model Business and Operations
Alexander Osterwalder created the Business Model Canvas to help senior management describe, design, and analyze the company and its objectives. The Business Model Canvas uses nine building blocks to represent the company:  key partnerships, key activities, key resources, cost structures, value propositions, customer relationships, channels, revenue streams, and customer segments. These building blocks describe the company's value proposition and the factors that impact that value vision.
An Operating Model Canvas maps out the operational elements needed to deliver the value proposition. The Operating Canvas describes the aspects of POLISM – Processes, Organization, Location, Information, Suppliers, and Management – to show what needs to be done to deliver customer value. As shown in the illustration, the Supplier box describes the elements of the value chain, the Organization box highlights the operational structure and personnel, the Information box offers an inventory of essential software, and the Management box is for budgeting and planning. Taken as a whole, the Operating Model Canvas turns strategy into operational choices.
The Business Model Canvas and Operating Model Canvas can be used together to create an all-inclusive view of the company. To build out these models requires answers to some basic questions:
What is the value of the product or service?
How are products or services delivered to customers?
What cost and revenue streams are part of operations?
The answers to these basic questions provide the information needed to complete the Business Model Canvas, including costs, revenue sources, and customer groups. It also clarifies how to reach those customers, the products to deliver, and the relevant value propositions.
Answers to the same questions can be used to populate the Operations Model Canvas with details about the business capabilities needed to deliver the value proposition.
Building on the Enhanced Business Model Canvas
Taken together, the Business Model and Operating Model Canvases form the Enhanced Business Model Canvas. This comprehensive overview offers a visualization of the business and its various components to make informed choices about operations.
The Enhanced Business Model Canvas can be used to track progress toward desired business goals. It offers a snapshot of the current state of the business to compare against the desired future state. Real-time data provides a perspective on the impact of changing technologies and how new systems can help increase value and achieve long-term goals. 
The Enhanced Business Model Canvas can also be used to track business progress and perform "what if" scenarios. The Canvas can be used to explore new capabilities and determine what's needed to achieve long-term objectives. The Canvas also can help identify new value streams and decide what projects are necessary to enable additional capabilities. And it uses real data for decision-making rather than guesswork.
Business processes, technology, applications, and data sources laid out on the Canvas create an overview of the elements already in place and a means to assess the effectiveness of current capabilities. The Canvas also offers a barometer for the maturity of operations, mapping current capabilities while considering the potential for optimization. For example, the Canvas reveals what a capability would look like with less risk, optimized processes, and reduced costs.
Having a deeper understanding of existing capabilities makes it easier to assess the costs to create and optimize new capabilities. Using this type of strategic modeling is a proven method of breaking down business capabilities, visualizing operations and architecture, and defining business value. 
While applying this type of Business Model Canvas is not an exact science, it can be a great place to start, especially if it's unclear what the next move should be in the transformation strategy.