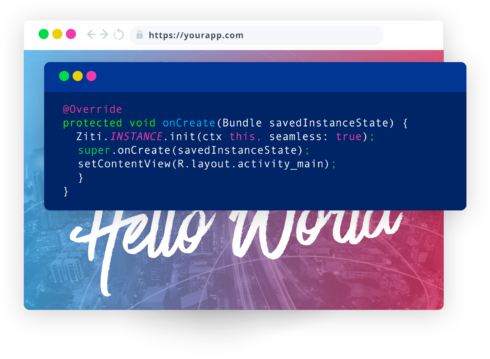 NetFoundry is enabling cloud-native networking with the release of its new developer platform. The platform is designed to provide a private and secure way to embed networking in applications. It features SDKs, APIs and Zero Trust connections. Zero Trust connections provide secure and reliable communication between users and services.
"Traditionally, developers didn't control networking because the proper abstractions didn't exist.  That put apps at the mercy of legacy networking constructs such as VPNs – constructs which are being broken by edge, cloud and service mesh applications. Networking has become a barrier to app innovation and automation. Our Developer Platform enables developers, network engineers, DevOps, and cloud teams to break through this barrier by programmatically controlling private, secure, high performance networking," said Galeal Zino, CEO of NetFoundry.
Additionally, NetFoundry is joining the Cloud Native Computing Foundation in its cloud-native networking category. 
"We are excited to work with the CNCF community to extend east-west service mesh security and automation principles to north-south data flows, so containerized and service mesh environments can extend anywhere based on business policies, leveraging user identity, root of trust, and application context. Apps hosted in service-meshes can now seamlessly and securely connect with users and edges while adhering to Zero Trust principles," said Sree Sarva, NetFoundry head of product.