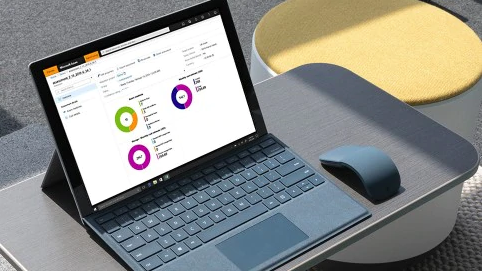 Microsoft wants to help IT teams while they are working from home. The company announced the Windows Virtual Desktop, Microsoft Endpoint Manager, Azure Active Directory and the Microsoft Productivity Score. 
"The challenges of the work-from-home necessitated by COVID-19 will never be forgotten by anyone, especially in our IT community where 100-hour weeks were necessary to make sure everyone else could continue working 40. Here at Microsoft, we've probably seen every possible challenge from every industry and point on the map, and we are committed to partnering with you as we all navigate this 'new normal' and keep working to ensure the continuity of your business at a time when there's no precedent to guide us," Brad Anderson, corporate vice president for Microsoft 365, wrote in a blog post. 
The Windows Virtual Desktop is a management solution for provisioning and managing remote desktops and apps. The company plans to add Microsoft Teams support soon. Other features include integration with the Azure Portal, ability to set up host pools and manage apps, ability to assign users, auto-scaling, and compliance and security capabilities. 
RELATED CONTENT: 
COVID-19: Surviving remote work
Vendors step in to help newly remote workforces
Microsoft Endpoint Manager and Azure Active Directory provides teams with a unified control plan for device and access management as well as ensures all endpoints are secure. New features include the ability to use Azure AD single sign-on, and new features for IT admins to secure and manage user access. Other new features for the Endpoint Manager includes tenant attach, unified app delivery, and support for Microsoft Edge.
The Microsoft Productivity Score enables teams to see how the organization is working and where improvements can be made. It includes content collaboration, mobility and communications. 
Additionally, the company announced the April 2020 update to Microsoft Teams. New and improved features include an increase in the number of simultaneous videos in Teams meetings; raise hands ability; background effects; background blur for iOS; live captions in iOS and Android; and live event limit increases. More information on what is new is available here. 
Lastly, the company announced the general availability of Microsoft 365 Records Management, which protects and governs critical data. More information is available here.