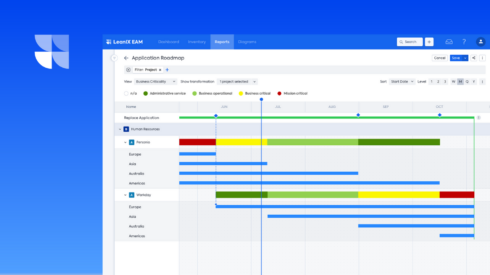 LeanIX announced a Renewals Board feature in its SaaS Management Platform (SMP) that enables companies to bring actionable visibility into the SaaS contract renewal process.
Operating in a manner similar to a Scrum or Kanban board, this tool enhances interdisciplinary cooperation among IT, finance, procurement, and security departments, significantly improving an organization's management of its total SaaS investment.
According to LeanIX, the business sector is progressively escalating its procurement of SaaS applications. This surge in SaaS popularity, though, has resulted in an unregulated increase of SaaS contracts, many of which suffer from ambiguity regarding ownership and lack of transparency in the renewal procedures. 
In addition to occasionally getting multiple contracts for identical applications, approximately 30% of SaaS expenditure is squandered due to overlooked and automatic renewals. The Renewals Board feature provides companies with more control over their current SaaS applications and their corresponding renewal conditions, assuring punctual and preemptive renewals, appropriate administration, and a decrease in expenses, the company added.
The Renewals Board also allows SaaS companies to streamline and standardize their contract renewal process, facilitating better planning of IT budgets.  
"Our work with CIOs reveals that visibility and clarity in the SaaS contract renewal process is crucial for ensuring an efficient and cost-optimized SaaS management practice. We also believe that modern SaaS management solutions must allow companies to streamline methods for tracking and managing renewals," said André Christ, CEO and co-founder of LeanIX. "With our industry-first Renewals Board capability, we provide organizations with the transparency needed to never miss a renewal again."