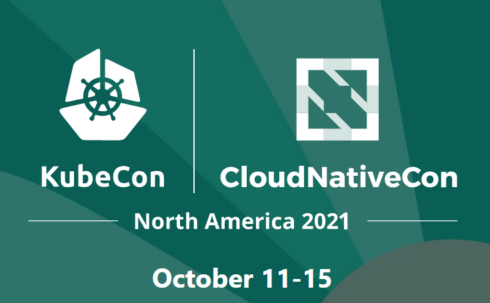 KubeCon + CloudNativeCon North America 2021 kicked off earlier this week, and the event has resulted in a number of Kubernetes and cloud-native companies announcing updates to their platforms. 
Here are a few highlights: 
GitLab Operator now available
The GitLab Operator allows developers to run instances of GitLab on Kubernetes platforms, like Red Hat OpenShift. According to GitLab, this allows companies to run GitLab on the same infrastructure that they run other services on. 
The company had released a beta of the Operator in the release of GitLab 13.11, and over the past half year has worked with Red Hat to optimize compatibility and discuss technical details. 
Sysdig adds cloud security monitoring capabilities to Falco
Sysco announced the addition of cloud security monitoring functionality to the Falco open-source software project. The new AWS CloudTrail plug-in allows users to set Falco rules to detect unexpected behavior and configuration changes, intrusions, and data theft in AWS cloud.
The extension was developed with Sysdig based on a new plug-in framework that allows for the extension of Falco to capture data from additional sources. These additional plug-ins will allow organizations to use consistent threat detection language and policies for workloads and infrastructure to close security gaps.
Red Hat updates OpenShift, Advanced Cluster Management, and OpenStack
Red Hat OpenShift 4.9 introduces the general availability of the ability to provision OpenShift on a single node, which will enable the smallest possible deployments. 
Advanced Cluster Management 2.4 allows for edge management at scale. The latest version adds the ability to manage up to 2,000 clusters on a single hub. In addition, Red Hat validated patterns define, build, and validate configurations for edge deployments.
OpenStack 16.2 provides a tighter integration with OpenShift, which will enable customers to run new and traditional applications in parallel while experiencing the benefits of improved network capacity, security features, storage, performance, and efficiency. 
Kasten by Veeam launches free educational platform for Kubernetes 
Kasten by Veeam announced the launch of the Kasten Kubernetes Learning Series, a free educational platform designed to improve the Kubernetes skill sets of practitioners, from novices to developers to operations and Kubernetes administrators.
The program offers users expert instruction, resources, and tools giving users the opportunity to develop in-demand technical skills with coursework, training materials, and certificate programs across all cloud native fundamentals as well as open source technologies. In addition, users get access to application mobility, backup, and disaster recovery in cloud native environments.
In order to introduce the Kubernetes Learning Series, Kasten by Veeam will provide a "KubeCon + CloudNativeCon North America 2021 Special Edition Lab" for attendees both live and virtually, allowing users to register for the learning series and test the lab environment.
Aqua Security launches new detection and response tool
Aqua Security unveiled a detection and response tool for zero-day cloud native attacks. The CNDR combines nearly 100 indicators of compromise (IoCs) with eBPF events surfaced by the open source project Tracee to detect zero-day attacks.
These new detection capabilities combined with Aqua's suite of runtime features, give Aqua the ability to identify malicious activity and prevent it from spreading without disruptive responses. 
LogDNA launches Control API Suite
LogDNA today introduced the Control API Suite, making it easier for users to control their log data. This release brings four new APIs that allow teams to set up rules with their deployment workflows that will streamline how data is used within an organization.
The LogDNA Control Usage and API Suite brings users an Exclusion Rules API and Terraform support, Start/Stop Ingestion API, Usage API, and Archiving API and Terraform support. In addition, teams are granted the ability to programmatically configure and execute key workflows across multiple teams in LogDNA.
Morpheus Data releases latest version of platform
Morpheus Data continues its release cadence with their latest software release targeted at enterprises trying to manage a mix of VMware, Kubernetes, and public cloud services with the newest release Morpheus v5.3.3.
 Highlights from the release include 
Prometheus, Grafana, and Calico support in the Morpheus Kubernetes Service, along with a package manager for rapid provisioning.
Custom Cluster Layouts to enable push-button deployment of distributions such as Rancher's k3s, AWS EKS-D or vanilla upstream Kubernetes.
Brownfield Kubernetes enhancements to import and manage CNCF conformant clusters like Rancher, OpenShift, VMware Tanzu, and vanilla Kubernetes.
Day-2 Automation Integration for native execution of cluster management operations and simplified use of scripts from Ansible, Python, Bash, and more.
Rafay Systems open sources its Zero-Trust Access and GitOps services
This move will enable developers to address multi-tenant access and automation requirements that these services are designed to address. In addition, by it being open source, developers can contribute to the projects to advance different use cases.  
The company plans to continue open sourcing some of its other products over time as well. 
"As a member of the Cloud Native Computing Foundation (CNCF), we are extremely excited to deepen our engagement with the open source community," said Haseeb Budhani, CEO of Rafay Systems. "By open sourcing Zero-Trust Access and GitOps services, we are doing our part in furthering the community's goals of making cloud-native computing ubiquitous. We look forward to the community embracing these projects, and are eager to engage with developers and DevOps professionals who are open to partnering with the current cadre of contributors focused on accelerating Kubernetes adoption in enterprises."
Portainer 2.9 now available
The latest version of the container management tool includes a new dark mode theme, support for HTTP mode, and lightweight GitOps with webhooks support. It also introduced a number of Kubernetes-specific improvements, such as custom templates, support for HELM, and better support for registries. 
"Kubernetes is so rich in functionality that it overwhelms most users," said Neil Cresswell, CEO of Portainer.io. "It can do so many things, many of which simply aren't necessary for everyday usage. This new version of Portainer makes it easy for users to see what's important and get apps up and running in production without getting caught in an endless trial and error loop."
Zerto announces latest version of Zerto for Kubernetes (Z4K)
Z4K is a disaster recovery solution for Kubernetes. It integrates continuous backup and recovery directly into the development life cycle of containerized applications. 
The latest release includes support for VMware Tanzu v6.7 and 7.0 and Rook Ceph, protection of stateless applications, and the ability to restore to a separate namespace, allowing users to test recovery without impacting production namespaces. 
New Relic announces new partner integrations
The new integrations are available though New Relic Instant Observability, which is a catalog of over 400 integrations. It is launching with contributions from Cribl, Fastly, Gigamon, Kentik, Lacework, Trend Micro, and more.
New Relic Instant Observability is currently available through New Relic's free pricing tier.
"As part of our developer-first strategy and commitment to open source and open communities, we're proud to introduce a new open ecosystem to help all software engineers embrace observability as a data-driven approach and daily practice through a vibrant community of telemetry data sources, dashboards and alert configuration quickstarts," said Bill Staple, CEO of New Relic. "We're honored to launch with an ever-expanding group of industry-leading partners who will help us honor our commitment to make observability available for all so every engineer can instantly observe any hardware or software systems, cloud service, SaaS, IoT device or application in seconds."