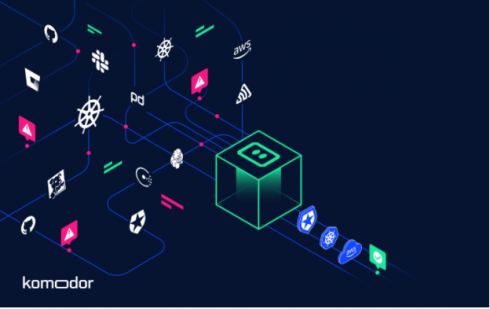 Komodor, a platform for streamlining Kubernetes troubleshooting, today announced $21 million in funding from Accel and angel investors. According to the company's announcement, Komodor offers a unified view of events across the Kubernetes stack, providing developer and operations stakeholders with context and insight around those events so remediation can be done quickly and efficiently. 
To provide that unified view, the company said Komodor looks at relevant deploys, configuration changes, dependencies, metrics and past incidents, while also integrating data from cloud providers, source controls, CI/CD tools, databases, and infrastructure, monitoring tools and incident response platforms.
Kubernetes is widely popular for cloud-native development and delivery, but a recent report from the Cloud Native Computing Foundation — which hosts the Kubernetes project — finds that complexity remains a top challenge.
"When on-call teams get [an alert] telling them that something's gone wrong, the first question they ask is, 'What changed?', and finding the answer often involves logging in to multiple tools and up to hours of detective work," Seth Pierrepont, partner at Accel, said in the company announcement. "With Komodor, the response to 'what changed' simply becomes 'Ask Komodor.' in today's modern cloud-native environments, having an intuitive, simple-to-use tool that enables fast and efficient Kubernetes troubleshooting can save busineses large amounts of time and money."
Komodor is headquartered in Tel Aviv, Israel, and was founded by Ben Ofiri, formerly product lead for Google's Duplex conversational AI project; and Itiel Shwartz, who has been a back-end and infrastructure engineer at eBay, Forter and Rookout, where he was the software developer. Among the other angel investors are Jason Warner, CTO of GitHub; Sri Viswanath, CTO of Atlassian; Danny Grander, co-founder of Snyk; Tomer Levy, CEO of Logz.io, and Amir Jerbi, co-founder of Aqua Security.