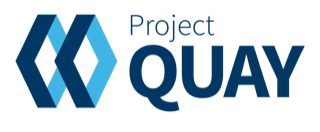 Red Hat has announced Project Quay is now open sourced. Project Quay is an upstream project that represents the code in Red Hat Quay, Quay.io, and years of work around Red Hat's and CoreOS's Quay container registry.
"Quay was the first private hosted registry on the market, having been launched in late 2013. It grew in users and interest with its focus on developer experience and highly responsive support, and capabilities such as image rollback and zero-downtime garbage collection. Quay was acquired in 2014 by CoreOS to bolster its mission to secure the internet through automated operations, and shortly after the CoreOS acquisition, the on-premise offering of Quay was released. This product is now known as Red Hat Quay," Red Hat wrote in a post.
Quay is a container image registry solution for building, organizing, distributing and deploying containers. It features a web UI, image vulnerability scanning, and enterprise-grade data storage and protection, according to Red Hat.
The Quay team was also responsible for the open-source container security scanning project Clair. With the release of Project Quay, both Quay and Clair codebases are open sourced. "we believe together the projects will benefit the cloud-native community to lower the barrier to innovation around containers, helping to make containers more secure and accessible," wrote.
Project Quay includes the Quay application codebase, and necessary tooling for building, deploying and running a open source Quay distribution.
Going forward, the company explained that Red Hat Quay and Quay.io will build off of Project Quay. "with Quay.io being built off of and deployed from the upstream project. Red Hat Quay will, in turn, continue to be managed, built and released by Red Hat as per our release process," Red Hat added.