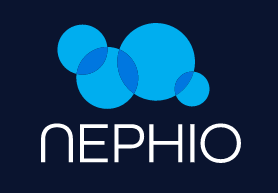 Nephio is an open-source initiative in the telecommunications industry that consists of industry partners who are working towards true cloud-native automation in large scale edge deployments.
According to the project website, existing orchestration methods for distributed cloud prevent companies from taking advantage of the dynamic capabilities of infrastructure platforms. Nephio hopes to address the "initial provisioning of the network functions and the underlying cloud infrastructure, and also provide Kubernetes-enabled reconciliation to ensure the network stays up through failures, scaling events, and changes to the distributed cloud," according to the website. 
Nephio utilizes Kubernetes as an automation control plane, which simplifies automation and allows for declarative management.
It was launched by the Linux Foundation in April 2022 in partnership with Google Cloud, and since then 28 organizations have joined the project and over 50 contribute to it. Earlier this week Wind River announced that it was joining the initiative.
Other major players in the space that are part of Project Nephio include Capgemini, HPE, Keysight Technologies, Verizon, Vodafone, and Wipro. 
"We are pleased to see Nephio experience such rapid growth in such a short time," said Arpit Joshipura, general manager of Networking, Edge, and IoT at the Linux Foundation. "This is testament to the market need for open, collaborative initiatives that simplify network functions and cloud infrastructure across edge deployments."