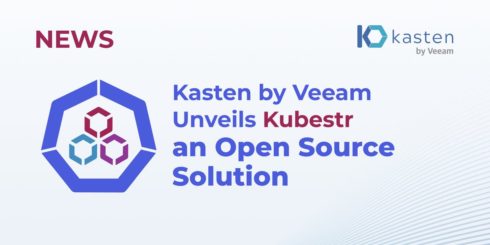 Kasten by Veeam announced a new community project to help DevOps and PlatformOps optimize Kubernetes storage resources. Kubestr is an open-source project designed to evaluate Kubernetes cluster storage configurations and performance. 
While the introduction of Container Storage Interface (CSI) has enabled more cloud-native storage offerings, the company explained there is an overwhelming amount of options for Kubernetes users. Kubestr aims to help users find the optimal data store and achieve the necessary performance for microservices running stateful workloads. 
According to the company, it enables developers and operators to identify storage options in a cluster, validate software configurations, and evaluate storage performance. Kasten by Veeam hopes the project will help developers and operators better analyze and understand their Kubernetes environments and optimal storage options. 
"Kubernetes represents a quickly changing computing paradigm with many moving parts and decisions to be made. The storage choices are overwhelming and every decision will have an impact on speed and performance," said Michael Cade, senior technologist at Kasten by Veeam. "Each Kubernetes application will have different requirements for IOPS, bandwidth and latency, so the storage choice is not trivial. Kubestr offers a simple, easy way to make informed storage decisions, validate storage configurations, including the ability to leverage storage snapshots for data management, and perform benchmarking to ensure your application has the necessary performance and speed."