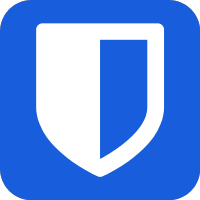 To celebrate yesterday's World Password Day, ITOps Times is featuring Bitwarden this week as the "Open-Source Project of the Week." Bitwarden is an open-source password management solution designed for individuals, teams and business organizations. 
"Password theft is a serious problem. The websites and apps that you use are under attack every day. Security breaches occur and your passwords are stolen. When you reuse the same passwords everywhere hackers can easily access your email, bank, and other important accounts," according to the project's website. 
It features a cloud syncing feature that enables users to access data on the go from their device whether it is on the desktop, laptop, tablet or phone. "Since all of your data is fully encrypted before it ever leaves your device, only you have access to it. Not even the team at Bitwarden can read your data, even if we wanted to. Your data is sealed with end-to-end AES-256 bit encryption, salted hashing, and PBKDF2 SHA-256," Bitwarden explained. 
Free features include: ability to access and install Bitwarden apps, device synchronization, unlimited storage items, logins, two-step login, a secure password generator, and the ability to self-host. 
"When Kyle Spearrin founded Bitwarden in 2016, his goal was to create a free, open, and secure way for anyone to store, access, and share information online. Today, we continue to believe everyone should have access to free online security resources. So, in honor of World Password Day, we encourage all internet users to take control of their own password security," the team wrote in a blog post.