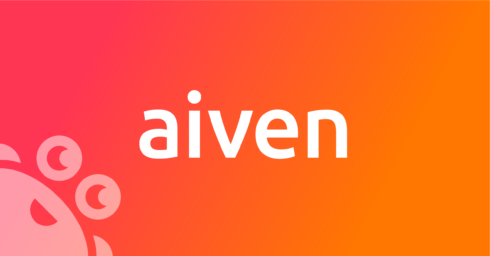 The team at Aiven, the open-source cloud data platform, has announced a complete open-source streaming ecosystem for Apache Kafka. This is intended to deliver a robust and real-time data ecosystem with the latest editions of its beta service of Aiven for Apache Flink. 
"As a leader in the open source community, Aiven is on a mission to manage software that makes developers' lives easier – and with our complete, open source streaming ecosystem of technologies around Aiven for Apache Kafka, we're able to do just that and more for our users," said Oskari Saarenmaa, CEO and co-founder of Aiven. "I couldn't be more excited to share this streaming ecosystem with the community and continue fueling innovative, data-intensive open source technologies."
Aiven's complete open source streaming ecosystem for Apache Kafka includes: 
Aiven for Apache Kafka, which allows for real-time data transport for any organization 
Aiven For Apache Kafka Connect, which is a fully managed, open-source distributed service that allows users to integrate existing data sources and sinks with Aiven for Apache Kafka 
Aiven for Apache Kafka MirrorMaker2, which is a data replication service for cluster-to-cluster data replication, disaster recovery, and geographic proximity across regions and cloud providers 
Aiven for Apache Flink (beta), which is a streaming SQL engine for stateful stream processing over data streams 
Karapace, which is an open-source Kafka Schema Registry that applications can access to sterilize and desterilize messages with popular formats 
Klaw, which is an open-source data governance tool that helps enterprises exercise Apache Kafka 
"We've been using a variety of solutions from Aiven for our event streaming needs, such as Aiven for Apache Kafka and Aiven for Apache Kafka Connect. The combination of Kafka from Aiven, its APIs, and the Terraform provider from Aiven, has enabled us to automate almost everything: configuration, deployment, and maintenance," said Carlos Olmos, senior principal software engineer from Everactive, an IoT platform based on self-powered sensor devices and low-power wireless communication. "Aiven's support and tooling around Kafka has empowered us to embrace Kafka at Everactive and harness the potential of our streaming data."
To learn more, visit the website.