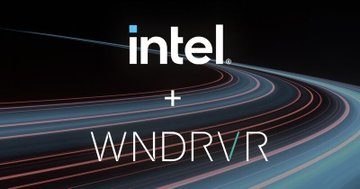 Wind River has announced support for certain Intel industrial system-on-a-chip (SoC) processors. Supported processors include Intel Atom x6000 Series, Intel Pentium and Celeron N and J series, and 11th Gen Intel Core and Intel Celeron processors. 
Wind River's real-time operating system (RTOS) VxWorks can be deployed to Intel processors to support platforms that have higher AI and real-time computing demands. VxWorks leverages Intel SoC capabilities such as Intel Time Coordinated Computing (Intel TCC), Time-Sensitive Networking, and Functional Safety. 
"We are moving towards a more automated intelligent systems world, with IoT devices generating vast amounts of data at the edge. The right software is needed to securely capture and process real-time machine data with digital feedback from countless intelligent edge systems," said Avijit Sinha, chief product officer at Wind River.
IBM and Cisco collaborate on 5G network management 
The new partnership will involve bringing the two companies' products together and enabling management of virtual 5G networks and the underlying optical and IP networks. 
Recently, IBM has addressed the challenge of orchestrating virtual 5G networks with its Cloud Pak for Network Automation, which automates and abstracts away the complexity of the underlying network. In addition, Cisco created Crosswork Network Automation to manage network infrastructure. 
According to IBM, this collaboration will enable service providers to use a single framework and solution for orchestrating and managing their customer's networks. 
SUSE Linux Enterprise Micro 5.1 now available
The latest release adds edge-focused updates, such as device onboarding and live patching. It also introduces support for IBM Z and LinuxONE so that customers can modernize their workloads. 
"SLE Micro is rapidly becoming a critical foundation of customers' digital transformation, as evidenced by a large U.S.-based systems integrator choosing SLE Micro to modernize their embedded systems with a seven-figure investment," said Thomas Di Giacomo, chief technology and product officer of SUSE. "They want to support container workloads on an immutable infrastructure that is easy to maintain and update, enabling them to reduce maintenance costs and modernize their systems infrastructure. This win, within six months of SLE Micro's introduction, underscores the enterprise readiness of SLE Micro, which is the result of leveraging decades of enterprise-hardened technology components of the SUSE Linux Enterprise family."