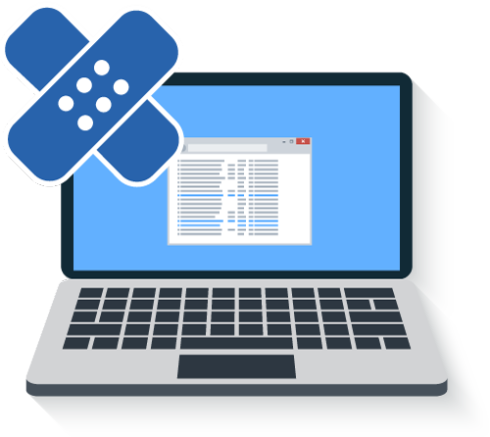 Remote connectivity solution provider TeamViewer is introducing Patch Management to its monitoring and asset management solution. Patch Management is designed to provide vulnerability detection, patch deployment, and TeamViewer integrations. Key features include Windows and third-party application updates, an intuitive interface and automation and custom policies.
As part of the monitoring and asset management solution, benefits include proactive device monitoring, network device detection and monitoring, and increased IT system visibility.
"Keeping IT systems up to date is critical, as neglect or outdated software can lead to significant vulnerabilities, making room for cyber attackers," said  Mike Eissele, CTO at TeamViewer. "Patch Management is our integrated solution for SMBs and Enterprises, which enables our users to easily detect and patch vulnerable, outdated software. This has been a much-requested feature from our customers, and we are happy to finally be able to offer it."
Cloud Security Alliance introduces Certificate of Cloud Auditing Knowledge for industry professionals
The certificate is a part of the Cloud Security Alliance's mission to help secure cloud computing environments with awareness and best practices. The certificate will enable industry professionals to demonstrate they have the expertise in essential principles of auditing cloud computing systems. It will be be released until the second half of next year.
"Cloud computing represents a radical departure from legacy IT in virtually every respect. The new technology architecture, the nature of how cloud is provisioned, and the new shared responsibility model means that IT audits must be significantly altered to provide assurance to stakeholders that their cloud adoption is secure," said Jim Reavis, co-founder and CEO of Cloud Security Alliance. "Because CSA already has developed the most widely adopted cloud security audit criteria and organizational certification, we are uniquely positioned to lead efforts to ensure industry professionals have the requisite skill set for auditing cloud environments."
Amperity launches Amperity Sandboxes
The AI-powered customer data management platform provider Amperity is launching Amperity Sandboxes to enable users to replicate entire customer data workflows from ingestion and resolution through segmentation and orchestration. The company explained this enables teams to easily make changes to any element in their instance as well as test, validate and forecast the impact of changes.
Within the Amperity Sandboxes parallel environment, technical teams can add new data sources, update Stitch configuration, and add, edit, or remove database tables or attributes, while the operational instance continues to power decisions and campaigns. Amperity Sandboxes allows for easy updates and maintenance, agility, and a reliable and stable foundation that's always current and complete," the company wrote in an announcement.
Acceptto expands single sign-on options
The new integration with Central Authentication Service (CAS) adds support for multi factor authentication and QR passwordless authentication for logins and post-authorization. The Central Authentication Service support eliminates account takeovers, removes reliance on binary authentication, augmeents with existing authentication solutions and enables integration with Acceptto MFA.
"Most CAS solutions remain reliant on binary authentication such as passwords, 2FA, MFA and Biometric," said Shahrokh Shahidzadeh, CEO at Acceptto. "Acceptto is the first to offer a no-password authentication process through behavioral continuous authentication solution, detecting anomalies – even post-authorization – and allowing organizations to track and monitor application behavior at runtime."