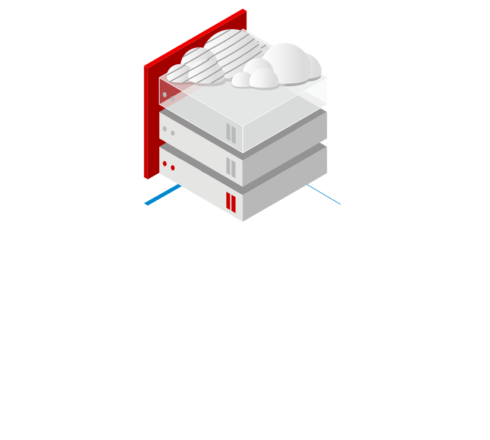 Red Hat announced its October 2019 release of the Smart Management solution it announced in May. Red Hat Management is designed to provide infrastructure management and cloud management services in order to help users manage any environment — from physical machines and hybrid multi cloud. 
"Red Hat Smart Management introduces a new era of management solutions, ones that are designed to give IT teams more control and oversight over their infrastructure and help make cloud-native, hybrid and multicloud environments even more secure, manageable and compliant. Red Hat's Software-as-a-Service (SaaS) management offerings are aimed at decreasing the time to deliver innovation to our customers, allowing Red Hat to provide continuous improvements and enhancements without waiting on major code releases," Red Hat wrote in a post.
Features of the October 2019 release includes new and improved automation, reporting, supportability, vulnerability, compliance, and system comparison capabilities. 
Splunk introduces new security solutions
The new Splunk Mission Control solution is designed to help Security Operation Centers (SOCs) turn data into business outcomes. It is a cloud solution that connects to Splunk Enterprise Security, Splunk Phantom and Splunk UBA for a single unified analyst experience. Together, these products make up the Splunk Security Operations Suite. 
"For decades, security analysts have been struggling to keep up with the rising volume of data to help them fight back against emerging cyber threats that can cripple businesses, disrupt governments and impact customer privacy. Today, the industry has grown to recognize that the answers are often sitting right in front of them, within their data," said Haiyan Song, senior vice president and general manager of security markets at Splunk. "Splunk is proud to launch Mission Control to help our customers bring data to every question, decision and action within the SOC, allowing them to dramatically improve the analyst experience and modernize security operations."
Splunk Mission Control is currently in beta and expected to be made generally available in the near future. 
Riverbed's SteelConnect EX now available
SteelConnectEX is a WAN-Edge infrastructure solution designed with SD-WAN, application acceleration and advanced network security services. It is meant to help users get over network transformation challenges. 
According to the company, it is setting a new standard for SD-WAN in large enterprises and will advance SD-WAN adoption across enterprises and organizations. 
"The key to digital transformation is infrastructure modernization, and the networking industry is at an inflection point where we're starting to see mainstream, enterprise organizations rapidly adopting SD-WAN as a way to deliver greater network agility and achieve significant cost-savings," said Zeus Kerravala, principle analyst at ZK Research. "The new release of SteelConnect EX from Riverbed delivers the comprehensive SD-WAN capabilities that large scale organizations require in order to successfully compete in today's cloud-based, complex digital environments."
Western Digital announces storage solutions for NAS environments
The new NAS solutions include WD Red SSDs to enhance performance and caching capabilities and 14TB capacity for WD Red and WD Red Pro HDDs. 
"A boost in performance for NAS systems can translate to more content in less time, so creators or small businesses can work more efficiently to increase output and, as a result, potential income," said Ziv Paz, senior director, client computing segment marketing, Western Digital. "Our higher capacities coupled with optimized endurance in the WD Red portfolio are making room for larger files and reducing storage bandwidth-induced stress. For creators working on large projects over time, the latest WD Red SSD solution enables a hybrid NAS environment where the SSD can serve as a caching mechanism for both large and frequently accessed files."