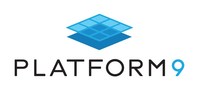 Platform9 has announced new features in its managed Kubernetes solutions. Updates include multi-version Kubernetes support, enhanced cluster deployment options, and upgrades manageability. 
According to the company, these updates are intended mainly for companies within the technology, retail, telco, media, and entertainment industries. 
"Focused on offering ease-of-use features and increasing efficiencies, this product release continues to address deployment challenges faced by IT, DevOps, and SRE and IT teams while increasing our solution's flexibility, performance, and end-to-end management," said Madhura Maskasky, co-founder and vice president of product at Platform9. "The result is tangible and significant savings and productivity gains for all our customers, be they free tier, growth, or enterprise, across a variety of use cases and verticals."
Cloud Security Alliance announces IoT Security Controls Framework Version 2
The new version of the framework includes several changes, such as a new domain structure and infrastructure. Other changes include updated security controls, a new legal domain, a new security testing domain, and simplified infrastructure allocations. 
The Cloud Security Alliance (CSA) hopes that these changes will make it easier for companies to evaluate and implement IoT security controls. 
"Enterprises are finding themselves in a position where they must not only adopt new IoT technologies but plan for accessible, secure, and resilient deployments. Not an easy task given how quickly these technologies and new threats are evolving," said Aaron Guzman, IoT Working Group co-chair, leader author, and product security lead at Cisco Meraki. "The Framework provides a starting point for organizations looking to better understand and implement security controls within their IoT architecture."
Dynatrace expands partnership with Google Cloud
Dynatrace will now offer its observability platform through the Google Cloud Marketplace, allowing Google Cloud customers to easily implement it. 
Benefits of this expanded partnership include the ability to use GCP spend to purchase Dynatrace, co-selling initiatives from both companies, and joint event sponsorships and customer solutions workshops. 
"We're proud to support Dynatrace in enabling our joint customers to accelerate cloud migration and ensure the overall success of their digital transformation," said Amy Bray, global head of  Google Cloud Marketplace. "With just a few clicks, customers can now purchase, deploy, and manage Dynatrace from the Google Cloud Marketplace and gain greater levels of speed, simplicity, and efficiency, enabling them to innovate and transform faster."