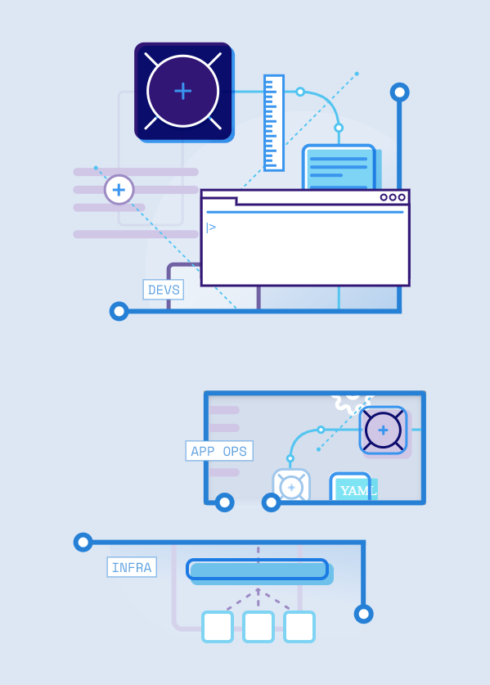 Microsoft and Alibaba Cloud have announced the Open Application Model (OAM), a new open-source project under the Open Web Foundation. OAM is meant to provide an open standard for developers building and operating apps on Kubernetes.
"OAM is a specification for describing applications so that the application description is separated from the details of how the application is deployed onto and managed by the infrastructure. This separation of concerns is helpful for multiple reasons. In the real world, every Kubernetes cluster is different, from ingress to CNI to service mesh," Microsoft wrote in a blog post. 
The intitial open implementation of OAM is Rudr, which is built on top of Kubernetes, the company explained. 
CockroachDB now certified by Red Hat Container Certification
The Red Hat certification provides confidence for customers and independent software vendors when creating projects on Red Hat Enterprise Linux and Red Hat OpenShift, the company explained. The certification also enables Cockroach Labs to bring its SQL database to Red Hat and be published in the Red Hat customer registry. 
"Companies have been searching for a database that mirrors the benefits and flexible orchestration layer of Kubernetes," said Spencer Kimball, CEO of Cockroach Labs. "CockroachDB has been architected from the ground up as a distributed system and is a perfect fit for Kubernetes. CockroachDB is a resilient, distributed SQL database that guarantees serializable isolation for transactions and provides the unique ability to tie data to a location. It is a modern database built for the cloud and we are excited to have a Red Hat Certified Container so we can help Red Hat OpenShift customers transition their transactional workloads to enterprise-grade Kubernetes."
Edge computing and cloud company Pensando Systems emerges from stealth
Pensando aims to democratize the cloud with the release of its flagship software-defined edge services platform. The platform is designed to transform legacy architectures into next-generation clouds. 
Features include:
5-9x current performance, scalability, latency and jitter
Software-defined services
Enterprise-grade security
End-to-end telemetry and deep observation of the infrastructure
Centralized and automated control of policies and life cycle management
In addition, the company announced a $145 million round of funding it will use for engineering, operations and go-to-market activities.