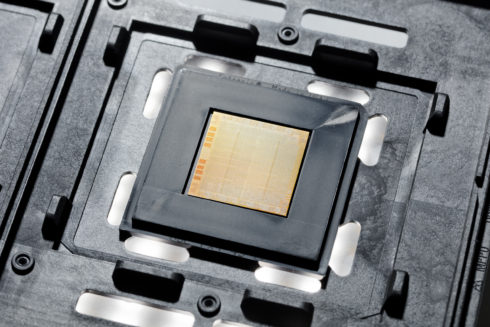 IBM has revealed its IBM POWER10 processors. This new CPU provides three times the energy efficiency, workload capacity, and container density compared to IBM POWER9. 
Features of IBM POWER10 include support for multi-petabyte memory clusters, new hardware-enabled security capabilities, and new processor core architectures.
"Enterprise-grade hybrid clouds require a robust on-premises and off-site architecture inclusive of hardware and co-optimized software," said Stephen Leonard, GM of IBM Cognitive Systems. "With IBM POWER10 we've designed the premier processor for enterprise hybrid cloud, delivering the performance and security that clients expect from IBM. With our stated goal of making Red Hat OpenShift the default choice for hybrid cloud, IBM POWER10 brings hardware-based capacity and security enhancements for containers to the IT infrastructure level."
Snow Software announces new capabilities
The new capabilities will help organizations optimize their cloud technologies. New solutions include a Bring Your Own License (BYOL) plan for Snow commander and SaaS insights. 
"Organizations around the world continue to grapple with new ways of working and the significant impact that has on technology consumption," said Sanjay Castelino, chief product officer at Snow. "Cloud is a critical resource for enterprises looking to quickly shift or scale, but they require a different approach to efficiently and effectively manage costs. With Snow's latest release, we bring together the intelligence IT needs to get a complete view of their technology landscape and maximize the value of all their investments in this rapidly shifting market."
Elastic 7.9 released
As part of this release, a free distribution tier of features is now available in Elastic Workplace Search and in Elastic Security. 
Other new features include the ability to view Elastic Enterprise Search through Kibana, email search capabilities with Gmail support, added control over scaling deployments, Elastic Agent, Ingest Manager, and more. 
A full list of new features is available here.