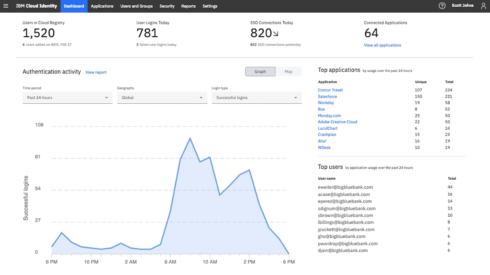 IBM Security is extending a feature that was previously only available to the financial sector to all industries. IBM Cloud Identity will now offer AI-based adaptive access capabilities. This will help companies assess risk levels when accessing applications and services, then escalate suspicious interactions to provide extra authentication.
"Companies are constantly trying to optimize both security and user experience, but the trick is ensuring security is not disrupting the everyday user journey," said Jason Keenaghan, Director, IBM Security. "IBM Cloud Identity with adaptive access is using AI to give organizations a holistic view of context for user access, based on indicators like malware and risk indicators, device insights, and user behavior, to help them focus security on high risk logins and give the majority of users seamless access to their accounts and applications."
Red Hat updates FIPS 140-2 on Red Hat Enterprise Linux 7.6
Red Hat has announced that it is renewing the Federal Information Processing Standard (FIPS) 140-2 for Red Hat Enterprise Linux 7.6. FIPS 140-2 is a security standard that provides the requirements for cryptographic modules that are used within security systems to protect sensitive information.
Other Red Hat products that have been revalidated with FIPS 140-2 include Red Hat Virtualization, Red Hat OpenStack Platform, Red Hat OpenShift Container Platform, Red Hat Gluster Storage, Red Hat Ceph Storage, Red Hat CloudForms, and Red Hat Satellite.
Compuware announces plans to acquire Innovation Data Processing
Compuware has announced that it is planning on acquiring Innovation Data Processing, which is a provider of data protection, business continuance, and storage resource management solutions for mainframes.
According to Compuware, Innovations solutions will complement and extent Compuware's existing portfolio of mainframe software.