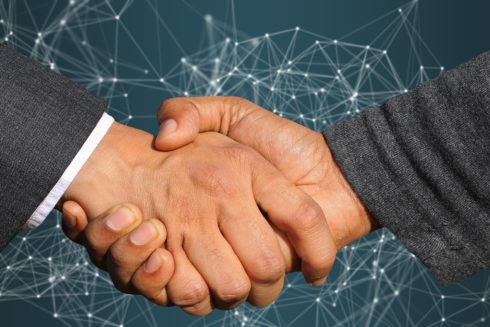 IBM has announced it is acquiring European cloud company Nordcloud to further its cloud migration capabilities. Prior to the acquisition, Nordcloud provided its customers with cloud implementation, transformation, and managed services. 
"Our clients are increasingly taking a more holistic approach to application modernization that allows them to operate across a traditional IT environment, private cloud and public clouds," said John Granger, SVP of Cloud Application Innovation and COO of IBM Global Business Services. "IBM's acquisition of Nordcloud adds the kind of deep expertise that will drive our clients' digital transformations as well as support the further adoption of IBM's hybrid cloud platform. Nordcloud's cloud-native tools, methodologies and talent send a strong signal that IBM is committed to deliver our clients' successful journey to cloud."
Sysdig achieves SOC Type II Compliance
According to Sysdig, achieving this level of compliance indicates an ability to implement critical security policies and provide compliance over time. SOC Type II standards are used by companies to recognize, communicate, and exercise value among DevOps and security teams, the company explained.
"As a SaaS-first company that delivers a security and visibility platform for many of the largest organizations, Sysdig takes the protection of its customers' data extremely seriously. Successfully navigating SOC 2 Type II compliance further validates our commitment and the robust controls in place to ensure the secure and confidential management of customer data," said Stefan Reicheneder, head of security and compliance at Sysdig. 
Palo Alto Networks launches program to help SolarWinds customers navigate cyberattack risk
SolarWinds Orion is currently being exploited and used to attack companies' systems, in an event Palo Alto Networks is referring to as SolarStorm.
Organizations can leverage the rapid response program to map out their attack surface, then utilize tailored incident response services from Palo Alto Networks. 
Palo Alto Networks has also announced it recently prevented an attempted SolarStorm attack. Its Cortex XDR stopped the attack, and deployed a set of indicators of compromise.
"SolarStorm is one of the most serious cyberattacks in history, and we must come together as a security community with our customers and partners to help enterprises and governments defend themselves," said Nikesh Arora, chairman and CEO, Palo Alto Networks. "While Cortex XDR protected Palo Alto Networks and our XDR customers from attack, many other security teams are now working through this. We need to work together, and swiftly."