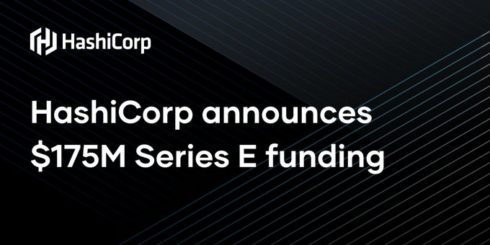 Multi-cloud infrastructure automation software provider HashiCorp announced a $175 million series E round of funding, bringing the company's valuation to $5.1 billion. 
According to the company, the new funding will help it provide multi-cloud infrastructure automation to organizations around the cloud and expand research and development efforts. In addition, it will expand its field, support and customer success worldwide as well as increase investment in education, implementation and architectural guidance. 
"At HashiCorp, we are providing the Global 2000 with the critical software they need to adopt a cloud operating model for their infrastructure," said David McJannet, CEO of HashiCorp. "Increasingly, our software is becoming mission critical to the largest organizations in the world, and we take our responsibility to deliver on their expectations very seriously.
Axis Security emerges with private application access solution
Axis Security is a private application access company that is emerging with a cloud-native security and analytics platform. In addition, the company has raised $17 million in funding. 
"Axis Security is helping to solve one of the most complex security challenges for IT teams," said Dor Knafo, co-founder and CEO. "Enabling access to the basic tools of digital transformation should not be one of the biggest risks an organization takes. We're giving IT teams what they've been lacking when it comes to applications and that is a single managed solution for access, security, control, and scalability without the complexity." 
Rheaply raises $2.5 million for physical asset management
The funding will help Rheaply invest more into its platform as well as build out its engineering, product development and marketing teams. 
Rheaply aims to eliminate potential waste with a circular economy model that emphasizes "designing out waste and pollution, keeping products and materials in use, and regenerating natural systems."
"Many companies don't have the tools to fully realize that their inefficient practices are taking a toll on both their bottom line and the environment," said Garry Cooper, co-founder and CEO of Rheaply. "Our platform not only saves these organizations significant money and time by helping them better use the assets they already have, but changes the way people think about the utility of the things they use every day."
Nutanix platform updates for big data and analytics
Nutanix has announced new capabilities and features for big data and analytics apps as well as unstructured data storage. The capabilities are a part of Nutanix Object 2.0 and will provide the ability to manage object data across multiple clusters, increased object storage capacity per node, and formal Splunk SmartStore certification. Other features include increased scale-out object storage, deeper storage nodes, and enhanced security.
"Digital transformation requires web-scale storage for enterprise workloads. Object storage is rapidly becoming the storage of choice for next gen and big data applications. As object storage makes the leap from the cloud to the datacenter and mission critical workloads, economics must be balanced with performance," said Amita Potnis, research director in IDC's Storage team. "Nutanix is known for flexibility and simplicity. Multi-cluster support and certification with Splunk SmartStore with Nutanix Objects will allow for massive scale at the right price and performance that these workloads require."