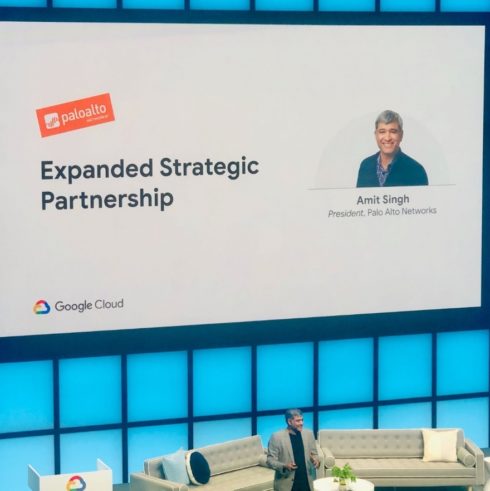 The new partnership will work to help customers stay secure with new offerings and services for cloud computing and cybersecurity. Palo Alto will leverage Google Cloud Platform for its cloud applications and to provide enterprise-scale operations.Solutions the companies plan on working on are a new security framework for multi-cloud environments with Anthos, and new integrations to improve threat intelligence and detection. These solutions are expected to be available in the beginning of 2020.
SolarWinds provides data protection for Office 365
SolarWinds Backup for Office 365 extends the company's data protection services and ensures retention and recovery of Office 365 data as well as OneDrive and SharePoint. According to SolarWinds, the new solution helps users save administrative time, manage Office 365 backups, retain recoverable copies of Exchange data and archive OneDrive andSharePoint data.
"If you're relying on storage to do the job of backup, you're putting your data at risk. Anything from an overzealous email cleanup to a deliberate ransomware attack can leave you scrambling if your data isn't safely backed up. Microsoft is focused on the availability of active email and data, but potential gaps exist around the recoverability of accidentally deleted or overwritten data that are only solved by an effective backup product," said Mav Turner, group vice president of products, SolarWinds MSP.
Intel makes new AI acquisition
Intel has acquired Habana Labs, artificial intelligence chipmaker. The acquisition will combine Intel's AI portfolio with the fast-growing AI silicon market. Habana will remain an independent business unit and be run by its current management team.
"This acquisition advances our AI strategy, which is to provide customers with solutions to fit every performance need – from the intelligent edge to the data center," said Navin Shenoy, executive vice president and general manager of the Data Platforms Group at Intel. "More specifically, Habana turbo-charges our AI offerings for the data center with a high-performance training processor family and a standards-based programming environment to address evolving AI workloads."
Cisco announced it plans to acquire Exablaze
Exablaze is a latency and network performance provider. According to Cisco, network capacity and speed are crucial for today's data intensive and highly transactional solutions. Exablaze will be interested into Cisco's portfolio and focus on field programmable gate array (FPGA) technology.
"In the case of the high frequency trading sector, every sliver of time matters. By adding Exablaze's segment leading ultra-low latency devices and FPGA-based applications to our portfolio, financial and HFT customers will be better positioned to achieve their business objectives and deliver on their customer value proposition," the company wrote in a post.