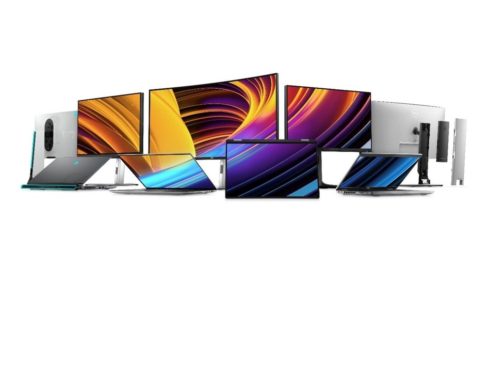 Dell Technologies has announced a number of new products and applications designed to help reimagine the way people work. 
New products include the Latitude 9420 PC, Dell 34 Curved Video Conferencing Monitors, Dell UltraSharp 40 Curved WUHD Monitor, Latitude 5000 series, Precision 3560, and more. 
In addition, the company has released updates to its Dell Optimizer software, which uses AI to fine-tune application performance, battery life, audio quality and connectivity. New features include intelligent background noise cancelling, auto-mute, and ExpressConnect to prioritize bandwidth to conferencing apps.  
"People's expectations of their technology continue to evolve. It's why we push beyond barriers to create devices that offer better experiences and are more integrated into our lives," said Ed Ward, senior vice president of client product group at Dell Technologies. "Our new intelligent PCs make it possible for us to work smarter and collaborate easier, so we can give our best selves in all that we do. Secure, sustainable and smart: that's the way forward for PCs." 
Blue Prism extends intelligent automation to Microsoft Azure
The company's automation software is now available on Microsoft's AppSource and Azure Marketplace, which provides easier access for customers.
"This combination of Blue Prism and Azure Cognitive Services gives our customers a greater choice with AI-enabled, self-service experience that is provisioned via Microsoft Azure," said Linda Dotts, chief partner strategy officer at Blue Prism. "Advanced intelligent automation in the cloud provides multiple advantages for our customers, most notably the ability to instantly scale to meet enterprise demands." 
IBM study reveals companies aren't prepare to meet future IT needs
According to IBM, about a quarter of companies are just starting their modernization journey, or haven't started yet. And of those that responded to the survey, 60% said their IT modernization program is not ready for the future.
To make up for this lack of preparedness, many may have to turn to managed service providers (MSPs) to fill in the gaps. About 80% of companies surveyed indicated that they will more heavily rely on MSPs that can provide managed infrastructure services. 
"Our clients are looking to accelerate IT modernization by leveraging cloud models – both public and hybrid, data, AI, automation and other key technologies to help shape, scale and manage more effectively massive, complex, global architectures," said Archana Vemulapalli, general manager of IBM Infrastructure Services – Offerings and CTO. "In this rapidly changing digital business environment, organizations can bring in the right technology and the right partners to help aggregate, integrate, build and maintain a scalable digital business, while also enforcing effective governance."