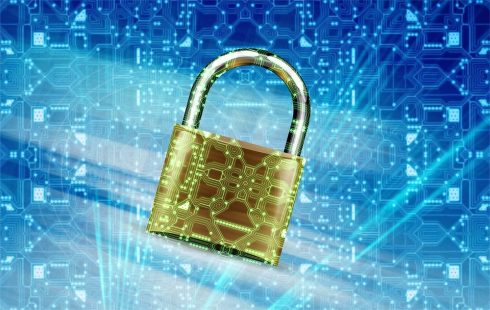 Citrix has announced a new partnership with Palo Alto Networks that will expand its network protection capabilities. Through this partnership, Citrix will enable easy deployment and management of next-gen firewalls. This will provide customers with additional layers of security. 
"Applications and workloads are migrating to the cloud at a very aggressive rate and security needs to follow them," said Chalan Aras, Vice President, SD-WAN and Intelligent Traffic Management, Citrix. "With Palo Alto Networks, we can deliver an advanced SD-WAN security solution that enables companies to protect users, data and applications across branches, data centers and public clouds in a simple, flexible way."
Cloudreach announces new version of Cloudamize
Cloudreach has announced a new version of Cloudamize, its cloud management software platform. 
This version was designed to support a company's whole cloud journey, starting at initial assessment and migration all the way to ongoing cost optimization and management. Prior to this version, Cloudamize was only focused on the assessment and planning of cloud migrations.
Key new features of Cloudamize include the ability to build, manage, and orchestrate a library of blueprints, and run validation and security testing on it. 
Moogsoft to hold AIOps user conference
Moogsoft has announced a user conference to gather AIOps users. The Moogsoft User Conference will highlight the maturing AIOps market. Moogosft expects over 200 of its customers will attend to learn about AIOps trends and share knowledge with other AIOps practitioners. 
The two day event will take place in Chicago on October 29-30. 
SmartSense by Digi releases new IoT platform
SmartSense by Digi has released a new IoT platform. The SmartSense IoT platform is a customizable solution that can provide customers with crucial insights through equipment monitoring and task management. 
"SmartSense is the culmination of many collective years of IoT innovation and domain expertise. Our team has invested more than 12 months in bringing together the industry's most comprehensive platform for organizations that require enterprise-wide operational insight," said Kevin C. Riley, president of SmartSense by Digi. "SmartSense made the commitment to develop a platform to serve the critical needs of customers while providing a high-speed innovation cadence which enables our offering to provide immediate value for our customers and allow us to deliver new, business-transforming capabilities very quickly."
NetFoundry's cloud gateway now available on DigitalOcean Marketplace
NetFoundry's cloud gateway can now be accessed through the DigitalOcean Marketplace. This will allow developers to instantly spin up the solution in one click. 
"As developers and small- and mid-sized businesses turn to modern apps to power their latest projects, we want to help make app creation easier from start to finish. By building upon DigitalOcean's Developer Cloud to simplify infrastructure, NetFoundry lets developers instantly connect distributed applications securely in any cloud or device in just one click," says Nick Wade, head of DigitalOcean Ecosystem & Marketplace.
Everbridge partners with RiskBand
Event management and enterprise safety solution provider Everbridge is partnering with RiskBand, a provider of wearable safety devices. Through the partnership, Everbridge will integrate its Safety Connection platform with RiskBand's wearables. Both Everbridge and RiskBand customers will receive emergency messaging and detailed reports of their location.
"It is especially gratifying that a respected industry leader like Everbridge recognizes the powerful solution of the RiskBand ARIES device and platform. We believe that this collaborative partnership will enable us to empower businesses to enhance employee safety through state-of-the-art wearable devices that are fully integrated with the most comprehensive critical event management solutions," explained Jim Van Law, CEO and co-founder of RiskBand.