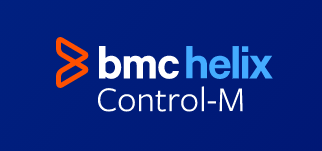 BMC has announced new automation and AI capabilities. It has released BMC Helix Control-M, which is a workflow orchestration platform. The solution provides users with an end-to-end, single view orchestration platform for application, file transfer, and data pipeline workflows. 
BMC Helix Control-M can seamlessly integrate into hybrid infrastructures and is hosted through AWS, the company explained.
"Given the rate of change in today's world and how it will accelerate further as we move into the future, we must find solutions that allow us to run with the agility to react quickly, ensure customer centricity in every engagement, and leverage data and turn it into actionable insights – all to provide us with the freedom to reinvent our business for the future," said Ayman Sayed, president and CEO of BMC. "We are excited to prepare all of our customers for future opportunities and advance their journey as an Autonomous Digital Enterprise to help them stay competitive in an ever-shifting, disruptive world."
Splunk announces new AIOps and multicloud monitoring capabilities for IT teams 
The company has released Splunk Service Intelligence for SAP solutions, a new version of Splunk IT Service Intelligence, Splunk Infrastructure Monitoring Add-On, and Splunk IT Essentials.
According to Splunk, these solutions offer a comprehensive, flexible, and analytics-driven monitoring solution for multicloud, on-premises, and hybrid environments.
"Digital transformation and the rise of imperative digital business services have only accelerated over the past year due to the global pandemic, as more organizations migrate their mission critical business services and infrastructure to the cloud," said Kia Behnia, vice president of IT operations at Splunk. "Splunk's expanded and enhanced IT Operations solutions empower our customers to accelerate their cloud migration and manage their multicloud environment with confidence, providing the speed, scale, analytics and end-to-end visibility required to ensure the performance of their business and mission-critical services."
SkyKick launches Cloud Manager
Cloud Manager is a no-code and low-code automation, workflow, and management application. It allows IT teams to efficiently manage their customers across SaaS, IaaS, PaaS, and devices.
Key features include, Command Center, a help desk automation application designed to help Tier 1 support desk resolve tickets faster and improve customer experience; WorkBench, which is a low-code workflow automation engine; and Security and Compliance to enable ITSPs to strengthen their security posture. 
"Given the increasing demand for Cloud services, IT Services Providers need an easy, unified, and secure approach to manage the growing cloud complexity," said Todd Schwartz, co-CEO of SkyKick. "We developed our new Cloud Manager product by re-imagining how automation could help IT Services Providers manage their cloud operations. With Cloud Manager, ITSPs will be able to save thousands of hours of cloud management labor per year, ultimately saving the industry hundreds of millions of labor hours annually."