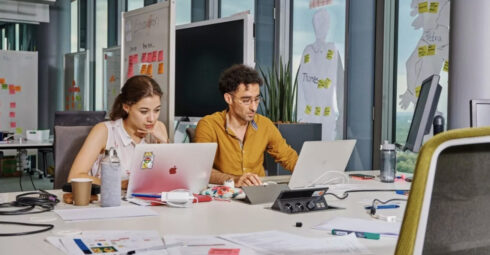 IBM and VMware have expanded their partnership in an effort to help more customers utilize watsonx, which is IBM's AI solution that is designed to enable companies to implement AI into their applications and services.
The companies' mission is to let companies deploy AI on-prem in the same location as their mission-critical operations. According to IBM, this is inspired by an approach called Private AI, which aims to give companies the benefits of implementing AI while also offering the privacy and compliance they need. 
To help its customers implement Private AI, IBM and VMware will be utilizing a combination of VMware Cloud Foundation, Red Hat OpenShift, and the IBM watsonx AI and data platform.  This will allow IBM watsonx to be accessed in a private, on-premises infrastructure or a hybrid cloud environment. 
This partnership is a result of the IBM and VMware Joint Innovation Lab, which is a project created in 2018 to develop hybrid cloud and AI projects. 
IBM also earlier this year created a Center of Excellence for generative AI, which now has over 1,000 consultants with specialized experience in generative AI. They will also be involved in helping customers set up Private AI implementations. 
"The strategic partnership between IBM and VMware aims to enable mutual clients to embrace hybrid cloud through flexible consumption models and the ability to modernize their mission-critical workloads. Clients can also benefit from having IBM Consulting as a strategic partner on this journey. By having the choice of when, where and how to integrate generative AI technologies with VMware Cloud Foundation, enterprises will be empowered to quickly train and deploy custom AI capabilities across their enterprise while retaining control over their data," IBM wrote in a blog post.