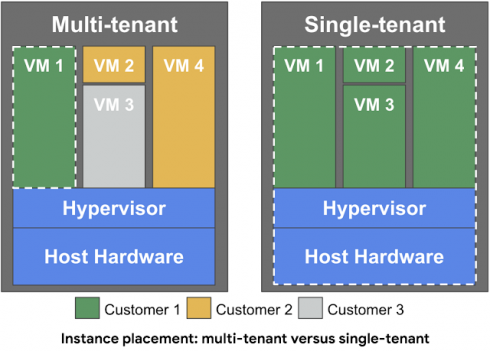 Google has announced the beta release of sole-tenant nodes on Google Compute Engine. Sole-tenant nodes are physical Compute Engine servers designed to host VM instances for users' specific projects.
"Normally, VM instances run on physical hosts that may be shared by many customers.  With sole-tenant nodes, you have the host all to yourself, Google's product manager Manish Dalwadi, and product marketing market Bryan Nairn wrote in a post.
Users can launch instances similarly to how they would for regular compute instances, and launch instances in any shape such as vCPU and memory.
"A placement algorithm automatically finds the optimal location to launch your instance across all your nodes. If you prefer more control, you can manually select the location upon which to launch your instances. Instances launched on sole-tenant nodes can take advantage of live migration to avoid downtime during proactive maintenance," Dalwadi and Nairn wrote.
According to the company, use cases for sole-tenant nodes include: compliance and regulation, and isolation and utilization.
More information is available here.