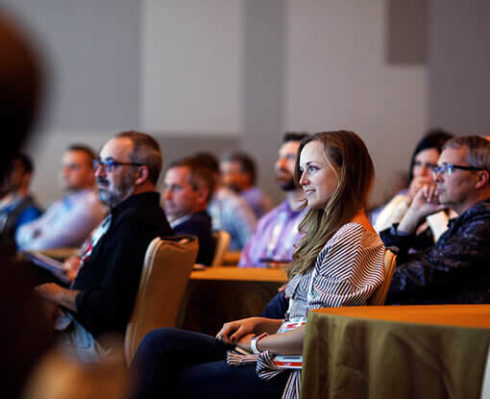 The Gartner IT Infrastructure, Operations & Cloud Strategies Conference 2019 kicked off in Las Vegas this week bringing together thought leaders and attendees to navigate the evolution of IT Ops.
"The ground is shifting for IT infrastructure and operations (I&O). The adoption of fast-moving technologies and methodologies — from cloud, edge computing and the Internet of Things (IoT) to DevOps and AIOps — are cutting across the functional roles of typical I&O teams, challenging their skills and demanding a new kind of dexterity. The traditional data center may be waning, but IT infrastructure and operations — increasingly digital and distributed — aren't going away," Gartner wrote on its website.
In addition, a number of third-party vendors have released new capabilities and solutions at the conference. Key announcements included:
Broadcom unveiled Automation.ai
Automation.ai is an AI-driven software intelligence platform designed to accelerate the decision making and execution process.
"Digital transformation creates strain and pressure on businesses who need to move more quickly and confidently through the constant change rippling through their organizations," said Ashok Reddy, senior vice president and general manager, Enterprise Software Division, Broadcom. "Silos of teams, tools and data impede decision-making. Automation.ai is central to Broadcom's strategy to leverage AI and automation to create collective intelligence that speeds the informed decision-making critical to achieving digital business success."
The platform provides AI-driven analysis, correlation, recommendation and remediation services that are fully automated; ingests AIOPs, DevOps, ValueOps, and automation COE domain data; continuously validates and improves decisions based on real-world outcomes; operates independently or within existing AI and ML ecosystems; and supports multi cloud.
Broadcom also added new AIOps capabilities such as an SRE DevOps dashboard, ML-driven recommendation engine, new user journey analysis and enhanced Kubernetes monitoring and Prometheus integration.
NetEnrich announces new AI-driven solutions
NetEnrich announced AI-driven solutions for Digital Service Integrity. According to the company, the solutions provide application and infrastructure monitoring and management capabilities as well as contextual intelligence for collaborative incident management.
More information is available here.
Apstra targets network operating system upgrades 
The Intent-Based Networking solution provider Apstra announced a new capability in Apstra AOS that targets Network Operating System (NOS) upgrades. The company explained the capability is designed to ensure compliance and reduce maintenance time.
"Approximately 70 percent of data center networking tasks are performed manually, which increases time, cost and likelihood of errors, and reduces flexibility," Gartner wrote in a recent report. "By 2023, to enhance agility and reduce downtime, more than 60 percent of data center networking operational activities will be automated, up from 30 percent today. Network leaders should focus on solutions that simplify the deployment and operation of the network, using capabilities such as zero-touch configuration, orchestration with APIs, business-policy-based configurations, IBN solutions, automation and virtualization."
RSA teams up with Yubico
At Gartner's concurrent conference, the Gartner Identity and Access Management Summit, RSA and Yubio announced they would be teaming up on managing digital risk. The new partnership will release YubiKey for RSA SecurID Access, which combines FIDO2-enabled hardware device by Yubico with enterprise security benefits from RSA SecurID Access.
"Our partnership with RSA demonstrates a shared commitment to protect millions of users from security breaches," said Jerrod Chong, chief solutions officer, Yubico. "This collaborative effort combines RSA's long-standing expertise in identity and access management, with Yubico's proven leadership in standards and innovation, to bring forward a unified FIDO-based hardware authentication solution for enterprises, their partners and their customers."
Virtana updated its hybrid IT infrastructure management and AIOps platform
Virtana VirtualWisdom 6.3 features new infrastructure integrations, dynamic entity insights, portable reports and hybrid app definition. More information is available here.
Diamanti released enterprise platform for AI and ML
Diamanti is entering the AI/ML space with an enterprise platform that features GPU support for running containerized workloads under Kubernetes. According to the company, this is ideal for artificial intelligence and machine learning applications.
"AI is quickly proving to be the most disruptive set of new technologies in decades thanks to breathtaking advances in computing power, volume, velocity and variety of data," said Tom Barton, CEO of Diamanti. "Our platform offers unmatched extensibility and flexibility for containerized workloads and now our customers can add GPU support for a heterogeneous environment under the same Kubernetes umbrella to help with even the most demanding AI/ML requirements."