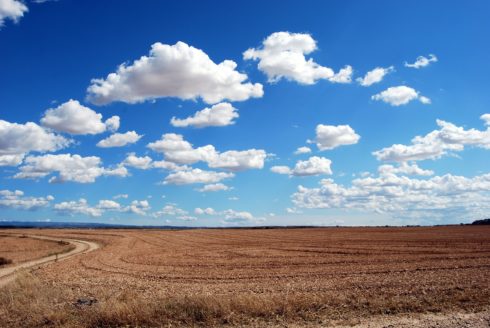 Edge computing requires new thinking on how to build and operate data center infrastructure. It demands purpose-built hardware and software that is easy to deploy and manage while simultaneously addressing the constraints of smaller and distributed data center environments. 
Attempting to retrofit technologies and products designed for large-scale centralized data centers has proven that they don't fit the significant space, power, environmental and cost requirements of the typical edge location (telco central offices and 4G/5G base stations), let alone those in even smaller sites such as street cabinets or harsh rural environments. Most of the published blueprints and reference architectures for edge networking are, at best, in "proof of concept" field trials.
This is finally starting to change, driven by new consumer applications, IoT and, yes, by 5G. To be clear, the action at the edge is emerging and will grow independent of 5G. Deployments around 5G are finally accelerating and will likewise be an accelerant of edge compute, bringing much more pervasive access to broadband speeds and lower latency, while presenting an architecture that is inherently flatter and more distributed. 
VR/augmented reality, public safety and industrial IoT are just a few of the applications that have sets of requirements that are difficult to meet with a centralized cloud architecture. The most broadly understood and broadly hyped application is autonomous driving and the high-speed low latency networking that it requires. But look at more traditional industries, such as farming, where edge computing and 5G public/private wireless support precision agriculture with real-time data collection from connected IoT devices. 
One recent deal is indicative of the action at the edge, and the role 5G will play soon. Earlier this year, Microsoft announced that it had acquired Affirmed Networks, a company that specializes in virtualized, cloud-native networking solutions for telecom operators. According to Yousef Khalidi, Microsoft's corporate vice president for Microsoft Azure Networking:
"As we've seen with other technology transformations, we believe that software can play an important role in helping advance 5G and deliver new network solutions that offer step-change advancements in speed, cost and security. There is a significant opportunity for both incumbents and new players across the industry to innovate, collaborate and create new markets, serving the networking and edge computing needs of our mutual customers."
All of this, from consumer AI to industrial IoT to the 5G future, has made it necessary for compute and storage to be deployed closer to users and things — the distributed cloud. Distributed cloud infrastructure is the fusion of edge compute and the cloud consumption model where edge locations will be networked across physical locations: between centralized data centers, colocation facilities, central offices, base stations, remote facilities and on-premise (factory floor, oil rig, etc.) Applications will be placed at the edge location where their requirements are met and costs are minimized. This proliferation of distributed cloud sites will require a large number of mini- and micro-data centers owned both by service providers and enterprise, all of which require network connectivity that is cost-effective, easy to manage and can provide the network slicing mandated by 5G. 
The explosion in the number of sites to manage means that SDN automation capabilities become essential to basic operations. Distributed cloud infrastructure is well-suited to use the same software-defined networking construct for seamless automation and monitoring across all the various "edges" of the distributed cloud, from the central data center out to a cell tower or a factory floor.  
For some time, the hype around the edge had moved well ahead of what the market was able to produce. Today, however, there are multiple applications across consumer, agricultural, industrial and telecommunications – all of which require high speed and low latency. The result will be more and smaller data centers, closer to people and things. At long last – some action at the edge.