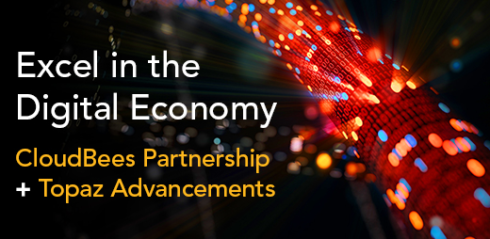 Mainframe DevOps provider Compuware announced a new partnership with CloudBees as well as updates to its Topaz tool. According to the company, the new announcements will help users modernize their existing mainframe resources with low risk and low cost.
The CloudBees Technical Alliance Partner Program (TAPP) Premier Partnership is a unified program for independent software vendors to align their offerings with the Jenkins community. According to the company, participation will form a tight connection between Compuware and Cloudbees. Together, Compuware and Cloudbees aim to:
Create, promote and deploy mainframe software releases
Coordinate mainframe software releases with releases on other platforms
Automate unit and functional tests
Perform code coverage analysis
Submit jobs on the mainframe
Retrieve mainframe source code for static analysis tools
Topaz is Compuware's modern Agile platform for mainframe development and testing. The latest version of the solution features a new editing experience for COBOL, PL/I and JCL; and ASG-PRO/JCL integration with Topaz Workbench.
"As the world becomes more digitally competitive, mainframe development expectations are increasingly being driven by rapidly evolving customer demand for innovative products and services," said Compuware CEO Chris O'Malley. "It's critical that businesses empower their next generation of developers with a seamlessly integrated, mainframe-inclusive DevOps toolchain so that they can work within Agile methods to meet their customers' expectations in the Age of Software."
Lastly, Compuware announced the official acquisition of INNOVATION Data Processing assets. The company explained the acquisition will complement its existing product line and allow it to focus on leveraging modern mainframes with ease and effectiveness.
"Given our mission to modernize every aspect of mainframe software delivery, the inclusion of INNOVATION's talent, expertise, and leading backup and data protection solutions is a natural extension to our company's culture and portfolio of leading mainframe software," said O'Malley. "Like Compuware, INNOVATION has a rich heritage of innovation that empowers customers to leverage their mainframes with ease and effectiveness. With the importance of data and compliance mandates growing, our customers will now have access to a full set of proven solutions already in use by hundreds of large enterprises worldwide."