With the availability of a hardware development kit (HDK) for its Aironet Development Program (ADP) and the launch of a partner's cruise line application, Cisco is one of a number of vendors making strides in cutting the costs and complexities of IoT and mobile solutions leveraging Bluetooth LTE, WiFi, proximity, and other hardware technologies.
Developed by DeCurtis Corporation using ADP, the Proximity Guest Experience Solution is designed to help cruise lines engage directly with ocean-faring passengers. Cruise ships can dispatch staff members to talk with passengers at the poolside or buffet, or issue electronic invitations to nearby events, based on guests' locations aboard the boat, as detected through smartphone apps and wristbands.
Set for initial rollout as "Cruise Freedom" by Norwegian Cruise Line later this year, the solution uses beacon technology to pinpoint where guests are situated within one meter. Bluetooth LTE and WiFi both come into play, but WiFi  is used only as a transport protocol.
"We do not leverage WiFi for location and proximity, relying instead on the BLE signals and singulation/triangulation," said Derek Fournier, president of DeCurtis, in an email to ITOps Times.
The first in a series
The Proximity Guest Experience is the first in a series of vertical market solutions foreseen for ADP, said Anand Oswal, senior VP of Cisco's engineering enterprise marketing group, during an interview with ITOps Times.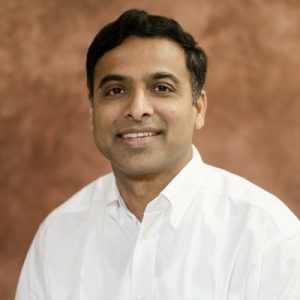 Instead of attempting DIY approaches, corporate IT organizations can purchase customizable vertical market modules directly from the third-party developers that devise those apps. Targeted at verticals such as hospitality, retail, healthcare, and manufacturing, most solutions are programmable. Future vertical solutions built with the ADP Sandbox might include the following, Oswal revealed.
An RFID (radio frequency ID) module for asset tracking of items in retail stores and distribution centers.
An ESL (electronic shelf label) solution for dynamic pricing, in which paper tags will be replaced with quickly updatable e-ink displays that communicate over a proprietary radio interface to a centralized gateway.
Small Cell/CBRS, a solution that will tackle indoor cellular coverage challenges by leveraging a new spectrum allocated by the FCC to replace costly DAS (distributed antenna system) technology.
IoT modules, for aggregating sensor data and passing it to a back-end analytics engine.
Cisco is not alone
With the demand for IoT and mobile apps rising at an ever accelerating pace, the time is certainly ripe for approaches that can help corporate IT departments save money and increase speed to market.
As major competitors to Cisco in this space, Oswal mentioned HPE Aruba, Huawei, and Ruckus Wireless.
Recognizing the market opportunity, other companies, too, are jumping on the bandwagon with various approaches to streamlining app development.
Microsoft, for instance, is teaming with select solutions partners on Azure Stack, its platform for edge and cloud computing. Yet the solutions developed are designed for Azure clouds. "What Cisco enables is more of an open ecosystem not locked down to a particular cloud provider," said Cisco product manager Devang Bhatt. However, solutions built with ADP must interface to Cisco's 3800 Access Point (AP). "Behind the AP are a controller and switch which provides the IP address," he noted.
Solutions from companies like Particle and ThingsCubed are geared to aggregating sensor data and managing it centrally in the cloud. "These solutions can be embraced through the ADP framework," according to Bhatt.
ADP is a separate entity from Cisco's emerging Jasper cloud initiative for IoT, Oswal observed. "Jasper is tied to cellular SIM-based devices."
What's available for ADP
ADP is tailored to Cisco partners that are developers, such as DeCurtis or Presidio, according to Bhatt. Cisco provides a software development kit (SDK) along with an optional HDK. The HDK exposes connectivity to the AP3800 through a breakout board, with pin headers to small board computers (SBCs), Xbee radios, and Ethernet ports.
Developers can use Cisco's DevNet Sandbox to test hardware components and software code.
Adaptable architecture
Under the ADP architectecture, the wireless LAN controller can run on the AP, switch or router, as an on-premises appliance, or in the public or private cloud, said Bhatt.
A BLE module for the 3800 plugs directly into the AP module slot. An earlier release of the Aironet AP, the 3600, supported an 802.11ac WiFi module.
"The 3800 is second-generation 802.11 ac, so it would not require an 802.11 module," Bhatt explained. "Another benefit here is that Cisco can leverage modularity to make a hedge on disruptive technologies before they become mainstream. With modularity, we can track the market adoption of an emerging technology and then make a decision whether to integrate the technology into the access point."
Why did DeCurtis choose ADP?
DeCurtis' module uses an onboard processor and BLE reader for filtering and processing beacon information. The module leverages a secure VPN connection through the AP to communicate with a back-end analysis dashboard.
"We found no viable alternative [to ADP] that allowed us the intelligence, performance, and leaf-node filtering [we needed]," Fournier told ITOps Times. "When you turn the beacon on its proverbial 'ear,' you need readers that are intelligent, connected, and not overly 'chatty.'  The amount of data you [can] put into the bus matters. Software needs the location services core to be intelligent, or everything slows down."