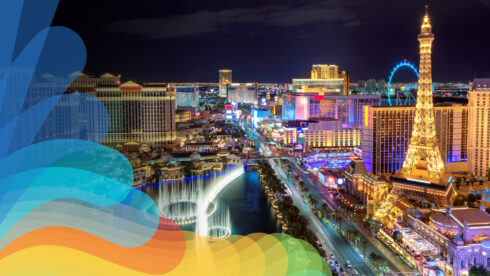 At its annual network and security event, Cisco LIVE 2023, Cisco announced a number of new capabilities and products throughout its portfolio. 
According to a recent report conducted by the company, 85% of IT workers value simplicity in IT systems, and with the new innovations Cisco aims to provide that simplicity to its customers. 
"We're thrilled to share groundbreaking innovation and a robust set of new capabilities across our portfolio with our customers this year at Cisco Live. We believe there's a huge opportunity ahead for Cisco, as we're uniquely positioned to help our customers solve many of their biggest business challenges using technology. Whether security, connectivity, applications or sustainability, Cisco is the partner of choice to help our customers transform and adapt," said Chuck Robbins, chair and CEO of Cisco. "Our leadership is excited to share everything our teams have been working on, as well as our vision for Cisco's portfolio as we strive to become simpler, more inclusive, and more sustainable."
It announced the Cisco Networking Cloud, which provides customers with a single platform for managing all of their domains. 
Cisco Secure Access is a new security service edge solution. It enables secure connection across different locations and devices, all managed from a single platform. Other security enhancements include the new Secure Firewall 4200 and Cisco Multicloud Defense.
Cisco will also be adding new features to Panoptica, which is the company's cloud application security solution. 
It also announced the Full-Stack Observability (FSO) Platform, now generally available. Customers can use the FSO Platform to develop robust application ecosystems on top of an open and extensible architecture.
The company also announced a bi-directional integration between AppDynamics and ThousandEyes to provide customers with even more robust monitoring. 
And finally, the company announced new generative AI capabilities. The video conferencing platform WebEx is getting more advanced meeting summarization capabilities. Cisco Security Cloud has also been updated with AI capabilities that will help eliminate complexity, simplify policy management, and improve threat responses. 
To support hybrid workspaces, the company also announced Room Bar Pro, which also uses generative AI. Room Bar Pro is a video bar with advanced processing power, touch screen integration, and all of the AI capabilities that can be found in RoomOS. It is designed for workspaces between 5 to 12 people.
"As our sector continues to innovate ever-advancing experiences for the future-of-meetings, organizations need powerful technology that can support it– today and tomorrow. Simultaneously, organizations need technologies that can be mass deployed, so that intelligent experiences can be scaled to every conference room, not just the boardroom," Snorre Kjesbu, senior vice president and general manager of WebEx devices at Cisco, wrote in a blog post.