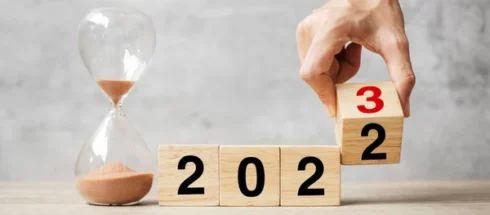 The year that just was saw the rise in adoption of cloud-native technologies, a renewed effort in securing network systems and applications, as well as the huge volume increases in data being collected, stored and analyzed. What will 2023 bring?
These industry experts weigh in with their thoughts.
Chitra Balasubramanian, CFO, CircleCI
Embrace curiosity and ask one question each day 
In a time when we're tasked to do more with less, it will be important for business leaders and managers to embrace curiosity. Curiosity aids in business innovation and identifying problems and opportunities. Something as simple as asking a question like, "why are we doing it this way?" or "why are we building that?" can unlock blockers or surface areas of investment to double down in. Start the new year by encouraging your team and colleagues to ask at least one question each day, and watch the level of innovation and impact across your company grow.
Phil Venables, CISO, Google Cloud
Malicious behavior will get worse before it gets better – and investments in technological infrastructure will rise in response
The increased malicious activity we saw in 2022 is no surprise – and will only continue to grow in 2023. My outlook long-term is optimistic, but short-term pessimistic, and I expect organizational approaches in the coming year to continue to be more cautious, especially as public and private organizations are still figuring out how to contain the growing number of cyberthreats. In 2023, we can expect to see increased investment in IT modernization, especially as malicious activity continues to rise in sophistication. With modernized IT environments, security will become a "built-in" element of infrastructures instead of an "add-on" – so even with short-term challenges, the long-term benefits of IT modernization are paramount and key to mitigating evolving cyber threats.
Mike Loukides, Vice President of Emerging Tech Content, O'Reilly Media 
Kubernetes' complexity will continue to be an issue. It's one of those technologies that everyone uses because they have to but nobody likes–sort of like Maven during the heyday of Java. (Or Maven still.) There have been a number of attempts to build something like Kubernetes, but simpler, including K3S, MDSO, and others. None of them seems to be gaining significant traction. In 2023, people will keep trying; someone may succeed. This is the kind of product I would expect Hashicorp to do well. 
Bernd Greifender, founder and chief technology officer, Dynatrace  
Data context-driven automation will emerge as a priority for organizations looking to mature basic AIOps into more precise AISecOps.  
Organizations will need the ability to unify data in a single source of truth, where it can be transformed into precise answers and intelligent automation. This will be key to ensuring the AI that powers automation can distinguish between cause and effect to make more intelligent and timely decisions. However, organizations are struggling to maintain this context as the growing complexity of dynamic cloud architectures and increasingly distributed digital journeys has led to an explosion of data and disparate analytics tools. In the coming year, organizations will seek to address this by shifting their focus from consolidating tools to drive efficient AIOps, to embracing platforms that support more advanced AISecOps. This will enable them to break down the silos between observability, business, and security data and bring it together with topology and dependency mapping. 
Amit Erental, Sr. Manager, Business Lines Strategy, Cloudinary
Accessible content will become priority number one 
As consumer behaviors shift to rely more on visually-rich media, brands need to be confident they are making all of their media, images and video, no matter the platform, accessible. As evidenced in Cloudinary's 2022 State of Visual Media report, in 2023 we'll see more progression and focus by brands to make content accessible to all. This will include built-in accessibility for video enabling people of various auditory, movement, sight, and cognitive abilities to understand, enjoy and absorb content as well as a rise in subtitles, sign language, and lighting/brightness alternatives throughout websites and apps to help visual impairment challenges. The increase in web accessibility will ensure brands reach and value a wide variety of consumers. 
Amy Fowler, VP and GM of FlashBlade at Pure Storage
Organizations Will Prioritize AI/ML Expertise, but Finding IT Talent Won't be Easy
To truly take advantage of AI is a long journey; one that will continue to be bottlenecked by a lack of IT talent. Organizations need data scientists, people who are technically capable and cognizant of AI/ML technologies, however labor market shortages have caused them to pull back on growth plans. While layoffs may continue in 2023, organizations will hold onto the technologists working in areas of AI/ML that have the ability to provide far-reaching benefits in the future. 
Cassius Rhue, VP, Customer Experience, SIOS Technology 
Site Reliability Engineering Increases Need for High Availability for Critical Applications
With large organizations now managing many hundreds of servers and cloud VMs, all requiring increased availability, means that incorporating HA into Site Reliability Engineering principles will become a standard part of DevOps projects. Using SRE, DevOps teams will standardize on HA tools that are capable of decreasing complexity, increase availability and reliability, and automate application aware failovers.  The vendors who have products that support multiple OS versions, clouds, applications, and databases will be baked into vendor best practices.
Ali Siddiqui, Chief Product Officer, BMC Software
ServiceOps capabilities will increase
In 2023 adoption of ServiceOps capabilities will increase as implementation barriers decline and organizations see clearer value from their investments. ServiceOps, or unified service and operations management, will allow organizations to replace traditional reactive service and operations management models with processes and capabilities that are proactive, keep up with the pace of DevOps, and effective while eliminating information, knowledge, technology, and organizational silos. At its core, ServiceOps will be about changing organizational culture, processes, and technology platforms in ways that enable improved user experiences through real-time visibility, automation, and intelligent collaboration among otherwise siloed departments. 
James Li, CEO, CelerData
Web3 and Analytics Will Join Forces
Although no one knows what the third generation of the Internet will look like, one thing is certain: it won't be what we think it will be. Some of the use cases being touted today will likely never happen, while some that are unexpected will emerge to play a critical role. The sheer amount of data generated and used by Web3 infrastructure will push the envelope of today's capabilities, demanding the adoption of real-time analytics (RTA) to keep the wheels of progress turning. And while RTA is needed to actualize Web3, we will also see Web3 used to enable many RTA applications. This will create new opportunities for innovation in industries, like financial services, logistics and supply chain management.
Jim Rose, CEO, CircleCI CEO
Stability will become tech leaders' top priority in 2023
The fragility of software was put in the spotlight in 2022. And while security will continue to be imperative into the next year, I predict that stability will become the number one priority that tech leaders look to solve in 2023. Engineers are expected to deliver software incredibly fast, as well as ensure they can recover quickly from a bug, attack, or software failures. Next year, engineers will be dealing with increasing dependencies and complex infrastructure, but organizations that can manage their sources of change will come out on top. We're already starting to see VCs and tech companies make major investments in tools that offer stability, and I predict we'll continue to see outsized investments into the next year.
Virtual agents will be the next Intranet
There's a disconnect today between how employees want to consume content versus how they're able to access it at work. Traditional approaches to knowledge management practices, no matter how robust, have failed because of their limited impact on an organization's self-service initiative. As consumers, employees are accustomed to quickly finding answers through virtual assistants such as Alexa, Google Home, and Siri. Yet at work, employees looking for information face intranets, portals, and an endless number of knowledge articles spread across multiple sources. This problem is further compounded by the fact that every department (e.g., IT, HR, payroll, facilities) has its own support processes.
Dr. Eric Cole, founder and CEO, Secure Anchor Consulting
Shifts in CISO role
in the new year we will see a big shift in the CISO role, including a spike in hiring and firing. He predicts the position will pivot to hiring individuals who are more business-oriented that can communicate to the board vs. what we've seen in terms of the current tech individual presently filling the role.
Dan Kogan, VP, Product Management and Product Marketing, Pure Storage
The Adoption Curve: Dual Application Architecture Will Rise to the Top in 2023: Both virtual machines and containers use virtualization to create isolated environments for running applications. The key difference lies in the granularity of virtualization they provide – VMs virtualize at the OS/machine level while containers virtualize at the software level. While both are complementary and aim to improve IT efficiency, today's modern organizations are often challenged by the question of, "What should be a VM / what should be a container?" The traditional decision of when something should be virtualized compared to bare metal was much easier. Containerization, however, is a different question altogether. In 2023, we'll see organizations move from proof of concept to adoption, and truly understanding how to manage VMs and containers together under a dual application architecture.