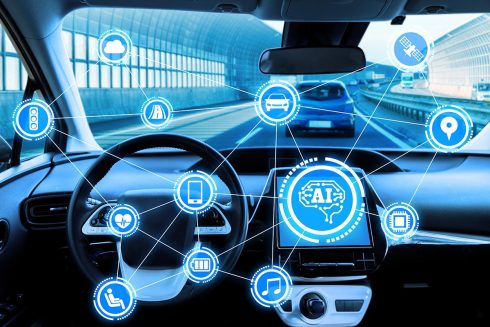 F5 Networks has announced a number of new solutions designed to improve the ability of service providers to incorporate new technologies. The new solutions include the global launch of BIG-IP i15000 Series hardware and the device-aware IoT firewall. F5 plans to showcase these technologies at this week's Mobile World Congress in Barcelona, Spain.
"Service providers are increasingly disaggregating hardware and software in their networks and embracing virtualization and automation," said Kara Sprague, senior vice president and general manager of the application delivery controller business unit at F5 Networks.
BIG-IP i15000 Series hardware delivers high-end performance for security and services in a compact form factor (2 RU). Also, the hardware enables consolidation of multiple services on a single device. F5's new device-aware IoT firewall provides mobile operators with the ability to manage and control security policies. Service providers can now use a single IoT access point name (APN) to aggregate use cases, avoiding network redesigns, and simplifying service rollout.
"F5's solutions are specifically designed with this future state in mind—consolidating and optimizing network functions, reducing total cost of ownership, and facilitating multi-layered end-to-end security that spans devices, networks, and applications," said Sprague.
Other solution sets to be highlighted include the high-performance virtual edition. This allows service providers to increase performance as well as lower costs in cloud and NFV environments with support now up to 24 vCPUs (previously 16).
GTP (GPRS Tunneling Protocol) Session Director is one of the important aspects of 5G architecture that provides more control for mobile operators to distribute more subscriber sessions over mobile core elements. Based on locally configured policies, it can deliver mobile core network slicing capabilities.
IoT MQTT traffic management and security assists service providers and enterprises to scale and secure IoT brokers, platforms, and applications. The new capabilities include SSL offloading, MQTT message validation, MQTT message transformation, and intelligent MQTT load balancing.
Behavioral DDoS detection and mitigation protects service providers from volumetric brute force attacks to sophisticated application layer attacks.  Anti-bot mobile SDK's new capabilities include extending the Proactive Bot Defense with an SDK for native mobile apps. This will ensure that only humans can access mobile app APIs and protect against bot exploits.