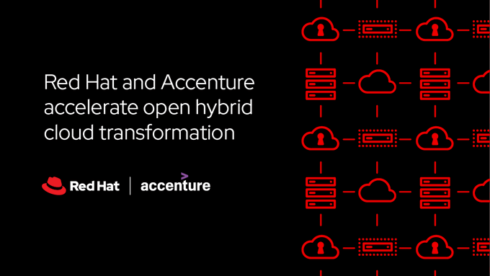 Today at the Red Hat Summit, Red Hat announced an expansion to its 12 year partnership with Accenture. The companies will be working together to develop new solutions across four main areas. 
These include:
Open hybrid cloud application and mainframe modernization
Automation
Edge computing 
Sovereign cloud
For the first focus area, the companies will work together to help customers develop a holistic cloud strategy. This strategy will be one based on hybrid cloud and will place a focus on driving greater efficiency and innovation. 
The automation solutions will help customers orchestrate workloads across their IT infrastructure. As a part of this, Accenture will build solutions on Red Hat Enterprise Linux and Red Hat Ansible Automation Platform. 
Edge computing solutions will leverage Red Hat OpenShift and Red Hat Ansible Automation Platform. These solutions will be focused on improving customer experience and reducing latency, according to Red Hat.
And finally, sovereign cloud solutions will help customers navigate standards and compliance requirements across different countries and sectors. 
"Operating in the hybrid cloud enables customers to optimize their existing systems with the added layers and capabilities necessary to support innovation and efficiency at scale," said Stefanie Chiras, senior vice president of Partner Ecosystem Success at Red Hat. "At Red Hat, we believe that success not only lies in the technical components we bring to the cloud, but also with the impactful partnerships that drive successful implementations and business outcomes. Our long-standing collaboration with Accenture means that customers have access to the open source solutions they need and expertise they can trust to navigate the complexities of open hybrid cloud and grow their business where it needs to be – in the cloud."