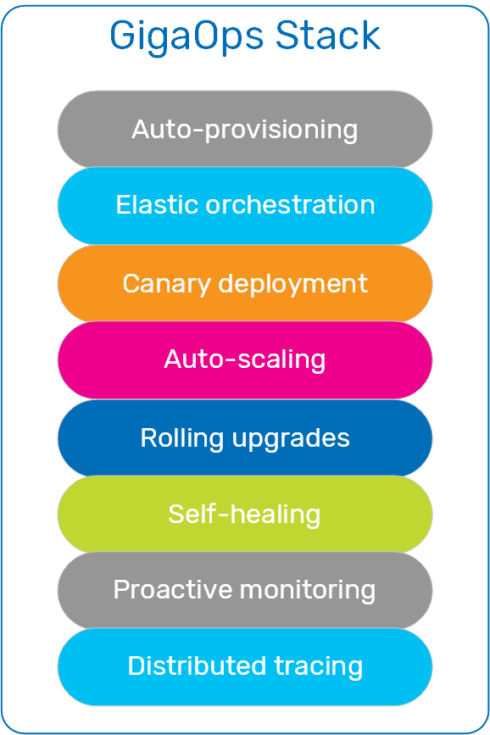 The latest release of the in-memory real-time analytics processing platform GigaSpaces is now available. Version 15.2 aims to double performance, introduces the GigaOps Stack, and features improvements to data processing and analytics velocity, reliability and security.
According to the company, the release focuses on delivering higher performance for read-intensive workloads, simpler operations to reduce management overhead, and security hardening with memory-level encryption and compression. 
"Now, more than ever, the ability to effectively unlock business insights through the enterprises' data that is dispersed among different platforms is imperative to create and maintain a competitive edge," said Yoav Einav, vice president of product at GigaSpaces. "With Version 15.2 we continue to deliver on our goal to provide extreme performance and simplify the complexities of data lifecycle and management with a modern and cloud-native DataOps approach."
GigaOps Stack is designed to simplify and streamline modern app development and deployment with DataOps capabilities. It includes:
ElasticGrid, a cloud-native alternative to Kubernetes
New improved Ops manager for automating data integration with any RDBMS or data warehouse
Gsctl, the official CLI for GigaSpaces clusters
A built-in monitoring stack based on InfluxDB, Gradana, Telegraf and Zipkin — designed to simplify operations 
"Applying DevOps principles for data management – DataOps, will help organizations make data-driven business decisions and turn their data into an asset for a competitive edge. Our latest release continues to meet the needs of our customers – helping enterprises focus on their business and not on IT, be more agile in delivering new applications and services and reduce management overhead with many more automation capabilities for optimized operations," Einav wrote in a blog post. 
Other improvements include Kubernetes multi-region support, node pool selection, Tableau 2019.04 (and higher) support, and Spring data library access.
More information is available here.