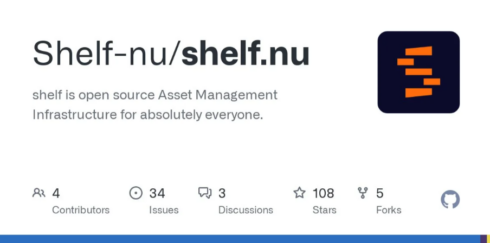 Shelf is a platform that allows users to take pictures of their physical assets and store them in a personal database. Users can generate a printable QR code for each item and attach it to the item for easy future identification and location. 
It can be used by individuals, or by companies looking to answer questions like who currently has an asset, who was the last person to take an asset, or what assets are currently in storage.
Shelf also includes a convenient code printing area for generating numerous QR codes on an A4 sticker paper sheet. Additionally, it allows for the addition of detailed information about each item, such as purchase date, cost, warranty information, and more.
Once a user's assets are uploaded onto Shelf, several features become available. They can generate printable PDF sheets for selected assets, allowing these codes to be attached to any item. 
They can also check the last known location of their assets and instantly search through their assets database. In emergency situations, a 'lost mode' is available where users can offer a reward for the return of a misplaced item. Users can receive notifications about assets that aren't being used and can share their asset vault with other users.
The project's vision is "to enable and facilitate the tagging of 1 Billion assets by 2023. Shelf therefore allows users to create unlimited assets on their environments. We will fund the growth and further development of the tool by releasing premium features. However, Shelf core will be forever free for individuals," the project leaders stated on Shelf's GitHub page.