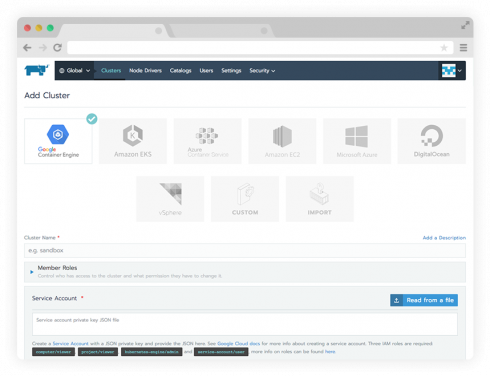 Rancher Labs is introducing new features for simplifying Kubernetes provisioning in its latest release, Rancher 2.2. According to Rancher Labs, this release gives IT operators and developers more control over their applications.
"As Kubernetes adoption grows exponentially, IT operators have been asking for an easy, reliable and repeatable way to provision, manage and support enterprise-grade Kubernetes clusters across on-premise and cloud infrastructures," said Sheng Liang, CEO and co-founder of Rancher Labs.
Key new features in Rancher 2.2 include a global DNS, cluster BDR (Backup and Disaster Recovery), and multi-tenant catalogs.
The release provides public access to applications that are deployed in multiple clusters by providing programmed hostname services to public DNS. Rancher 2.2 introduces support for Route53 and AliDNS, and adds alpha support for CloudFlare. The company is currently working on adding support for additional providers as well.
Rancher 2.2 also enables teams to perform scheduled snapshots of ectd from the UI, API, or Kubernetes API. Those snapshots are then moved to local storage, mounted shared storage, or an S3-compatible object store, Rancher Labs explained. IT operators will be able to restore snapshots right from Rancher, simplifying the backup and recovery process.
Finally, the latest version adds multi-tenant catalogs, which enables users to isolate catalogs by cluster or project. This prevents app names from being shared across projects.