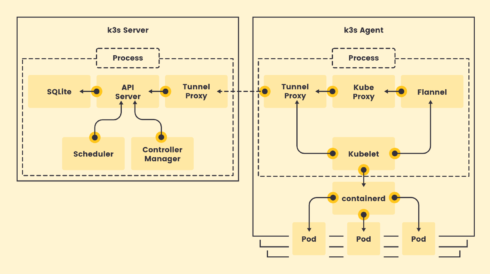 Rancher Labs has announced its lightweight, production-grade Kubernetes distribution, K3s, has been accepted into the Cloud Native Computing Foundation (CNCF) as a Sandbox project. The CNCF Sandbox accepts projects it believes will be beneficial to the cloud-native community and warrants experimentation. 
According to Rancher Labs, K3s enables organizations to run Kubernetes in resource-constrained environments, in IoT devices and at the edge. 
"K3s is already benefiting a range of industries – from manufacturing to telecoms – and we are indebted to all those that have contributed to its evolution. By donating K3s to the CNCF, K3s' value will grow, and its adoption will accelerate. I am excited to see what new use cases emerge in the coming months and years," said Sheng Liang, co-founder and CEO of Rancher Labs. 
The company launched K3s in February 2019, and since then it has been downloaded more than a million times and installed an average of 20,000 times a week. "The variety of Edge and IoT use cases where K3s has been deployed has soared. It is now embedded in production-line robots within Smart Factory deployments, used in remote military installations, and is deployed on some of the world's largest wind farms," the company wrote in its announcement.
Key features of K3s include: production-grade Kubernetes, one binary with zero dependencies, the ability to easily add nodes to a cluster, and automatic certificate generation.